Make Your Content Recognisable with a Unique Style
Do you want your animation or infographic to stand out with a unique style? Or do you want one recognisable style for your entire campaign?
We can develop an illustration style for all media that you create with us. So you have your own visual look and feel that matches the identity of your company or campaign.
Make a Difference with Details
Involve Your Audience with Your Own Style
It's the little things that make something recognisable. For example, that special building or the beard of that one colleague. With your own illustration style you bring these kinds of details - which are characteristic of your subject or the target group - to life. This way you make your animation, infographic or e-learning recognisable and attractive.
In a campaign it is also important to communicate an unambiguous, recognisable image. This way, your target group recognises at a glance that it is about your subject for every piece of media. Whether it is an email, poster or animation. Due to this constant visual repetition, your target group will remember your message better.
You receive all user rights for the style that we develop especially for you. This way you can use the illustrations and characters for anything. For example on a sticker on your company car or a banner on your website.
Which style is right for you?
With your own style development you can choose from two types: Basic or Extended.
How extensive your style is depends on how much and what types of media you want. For example, an infographic is static, while an animation is moving and an e-learning is interactive.
Feel free to contact us if you want to know more. Our account managers are happy to help you!
Custom Basic
Want your own look, but low on time or budget? Go for a Basic illustration style that matches your wishes and corporate identity.
Custom Extended
Is realism important? Or do you really want to convince? With your unique Extended style, every situation comes to life with emotion.
Customers with a Custom Style Development from Funk-e
Our methodYour Own Style in an Instant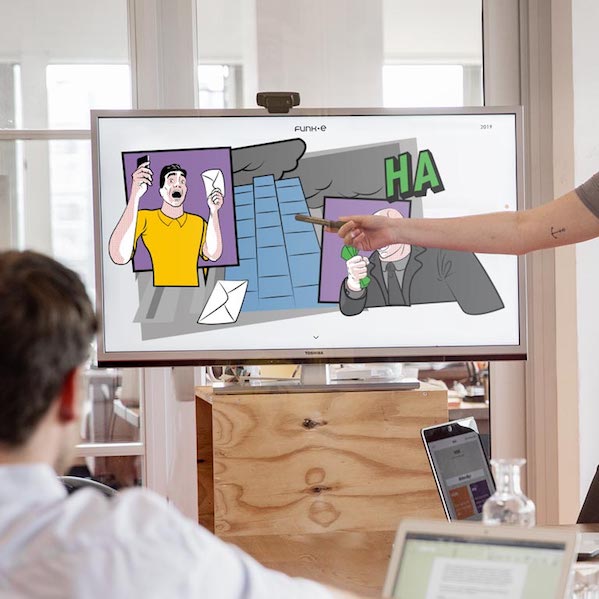 We Start with Understanding Your Situation
During an intake of two hours we gather information about your target group and the message you want to convey. This way we can match your style and find the unique details that make it truly your style. We also look at existing styles within your company, so that we can match these to your style as well.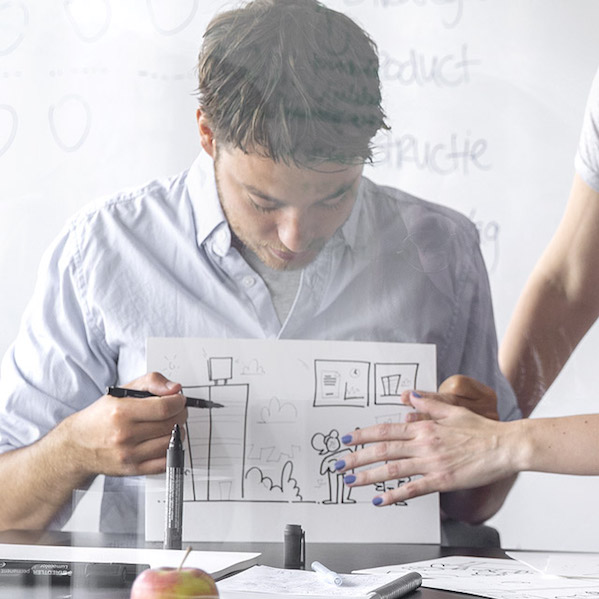 A Choice of Styles Presented to You
With all the information we've gathered, we get to work. We develop three different proposals, which we present to you in a second meeting. There we will make choices together about which elements to incorporate into the final style.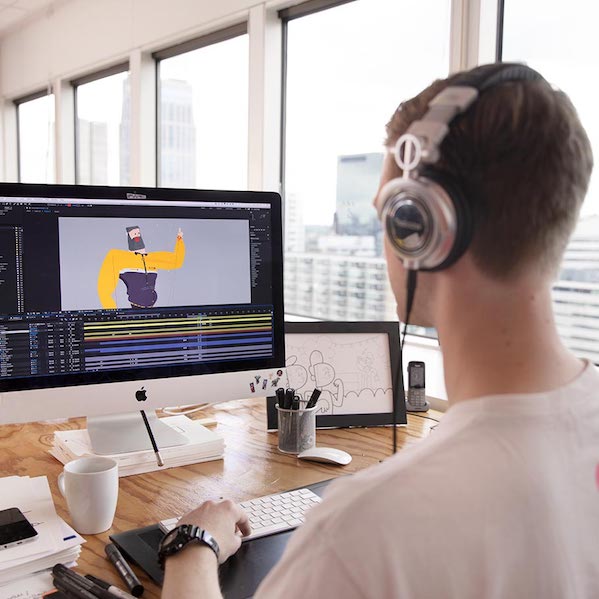 Your Own Style; for Now and for Later!
Finally it's there: your own unique style. You get the rights to use of all the artwork we have made for you. We also store all files in our own database, so we can create more resources for you later in exactly the same style. This will cost less time and money, because a large part of the artwork already exists. The more we make for you, the bigger the database gets!
The contact went very well, we were able to switch quickly, so that worked well.
Global Leadership and Management Development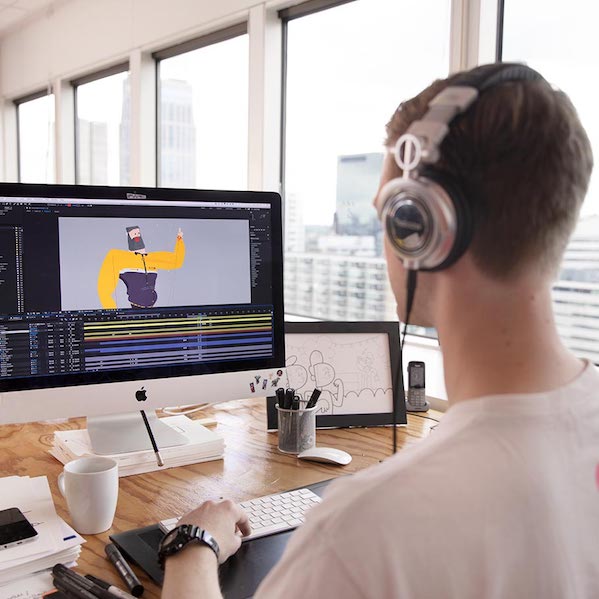 We didn't only work with Hornbach...
Your Internal Communication
Starts at Funk-e