E-learning: Make an Impact in 15 Minutes
In our e-learning modules, we use our explanation expertise to get to the core of your topic and deliver the most impact. With the gamification element, you can actually make sure to monitor real impact. The result: An engaged target group a message that sticks.
How can you make an
effective and attractive e-learning?
The purpose of an e-learning is to introduce and instruct your target group an internal change. But this information only sticks when you keep the message short and sweet.
More and more people are working remotely. As a result, we see many creative and innovative working methods. But does that also apply to your current e-learning modules? We've seen too many e-learning modules that are infinitely long and packed with information.
With our 10+ years of experience as clear explanation specialists, we've developed an e-learning structure of maximum 15 minutes. Together, we can ensure that the message you want to convey stays with your target group and that your internal change becomes a success.
Complete
A complete story, from introduction to instruction.
Online & offline
More than just online, due to downloadable elements.
Creative
With visual storytelling, we bring your message to life.
ApproachThis is How we Work
Design
After you've have had an extensive intake with our account manager, we will start working on the your e-learning concept.
Within one day we will design an e-learning with you and our creative team. You will then receive the first draft.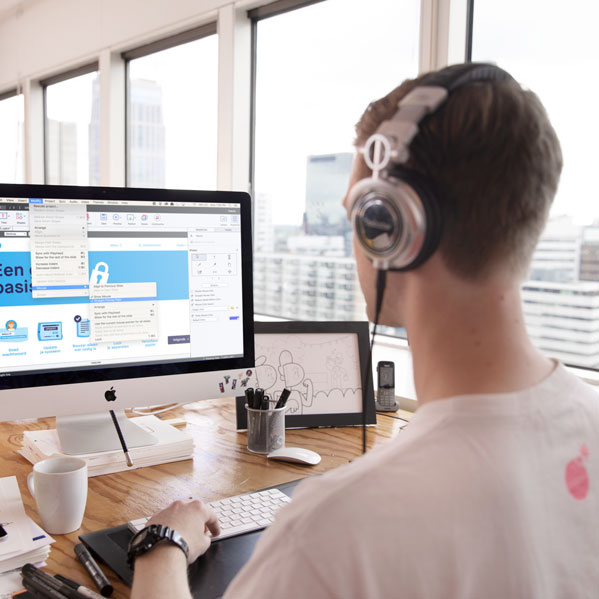 Production
The design will then go into production. Our amazing creative team will illustrate and develop your e-learning. Our project manager will ensure it's coordinated with you in the meantime.
Are you ready for the result? You will receive interactive e-learning, tailor-made especially for you. In the corporate identity of your organisation and with a clear message about your complex subject.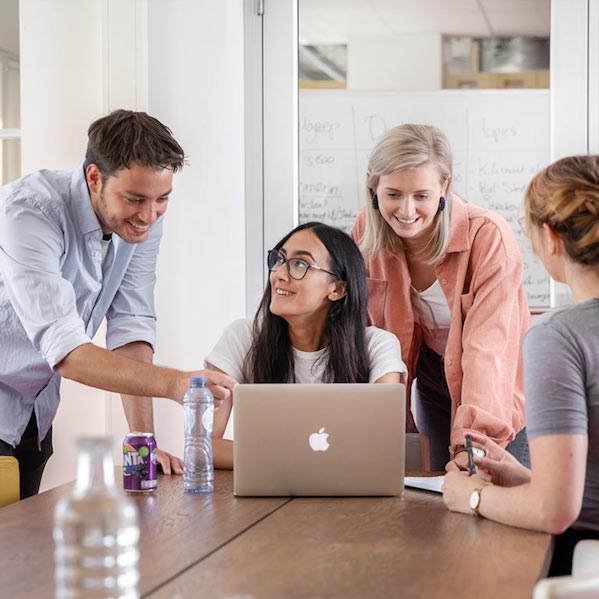 Test
Test, test and test again. Does the system work? Does the content work? Does the quiz work?
There are three test phases in which these questions are answered. This always happens in collaboration with the customer.
Are you ready to create your own e-learning?
Digital transformation is a constant challenge organizations these days. Parlan Jeugdhulp faced the challenge of entering a new electronic patient file. Here you can learn about how we used an e-learning to deliver measurable results for our customer.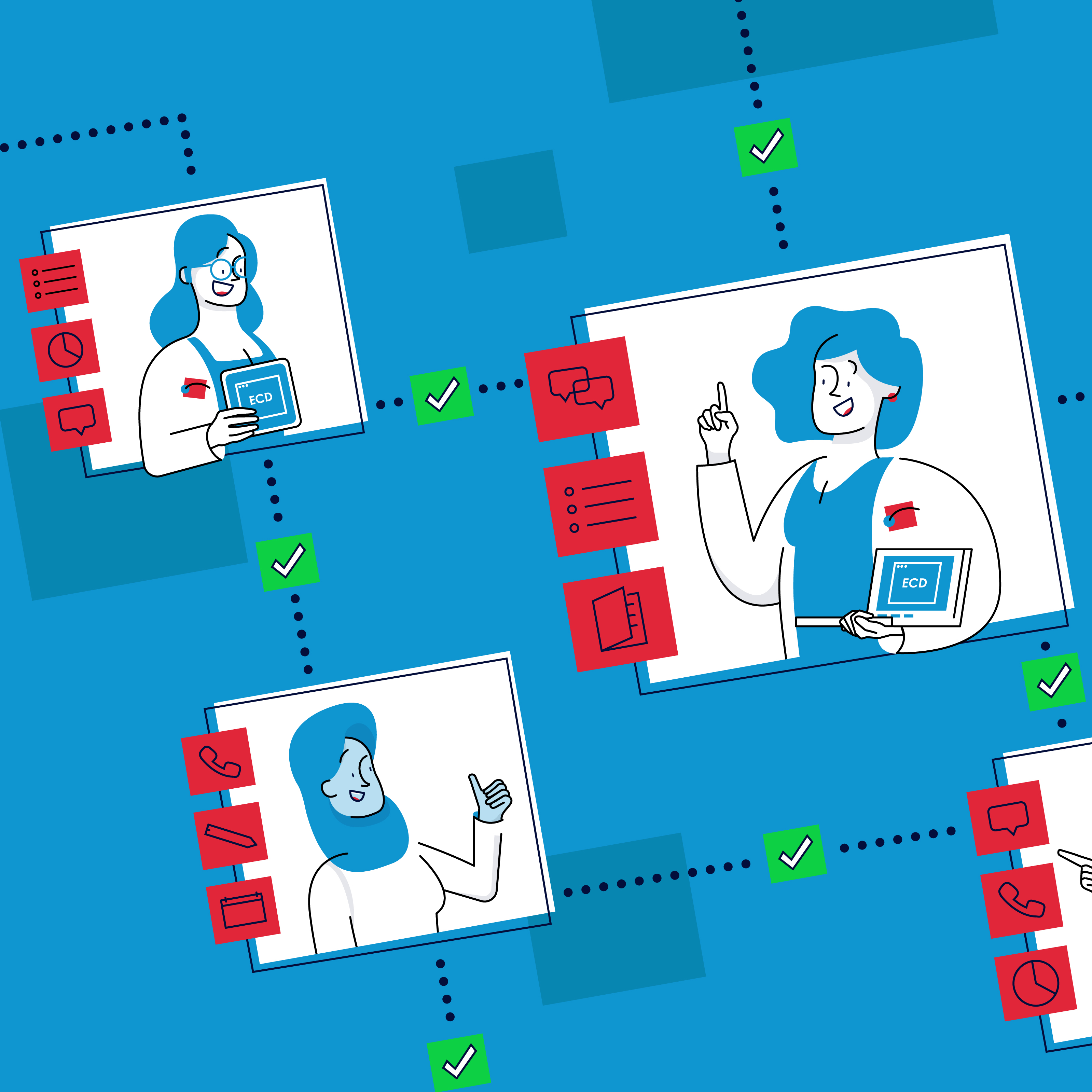 We Did Not Only Support Parlan Jeugdhulp
on Their Internal Communication...
Your Internal Communcation
Starts at Funk-e