Communication is key when an internal change process is imminent. With our means of communication, we ensure that your complex topic is explained from start to finish.
Discover more about our products here: animations, e-learning, style development, infographics and additional media.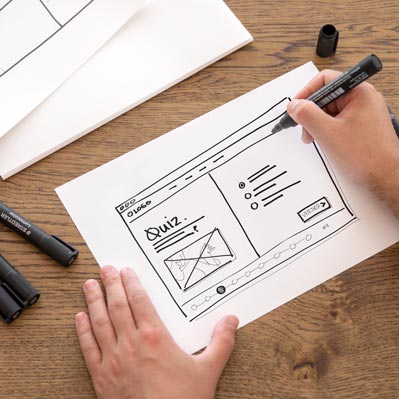 Let's Explain Your Internal Change
In the past 10+ years, Funk-e Internal Communication has developed a wide range of communication assets. The most important lesson we learned? Focus on a clear and concrete explanation of your topic.
All our products have been developed with the same thought and are widely applicable: From creating awareness to explaining concrete instructions. Visual storytelling is not unknown to us. By combining (animated) illustrations with text, you ensure that your target group understands and remembers your message better.
Do you want to know what best suits your complex subject? Please contact one of our account managers.
Animations
Our 'explanation animations' combine relevant information with recognisable situations that immediately captivate your audience. In just 75 seconds, we ensure that your message is conveyed clearly and concretely.
The result? An engaged target group in your that is ready to embrace change!
Read more
E-learning
In a maximum of 15 minutes, we take your target group on an e-learning journey. Not a boring and text-heavy module, but with visual appeal and a focus on actually remembering the content.
How do we do this? We use visual storytelling, illustrations and, above all, a limited amount of text. We conclude the e-learning with a gamification element that tests whether your target group has understood the message.
Read more
Your Partner for
Internal Change Communication
Your Internal Communication
Starts at Funk-e