How do you get everyone within the organization involved in your change? How do you ensure that you get the most out of your internal communication? And how do you then measure whether this is successful?
These are just three questions that our consultants deal with every day. We are not the change manager, but the architect of the internal communication around the change process.
We now know are indispensable link in every change management project.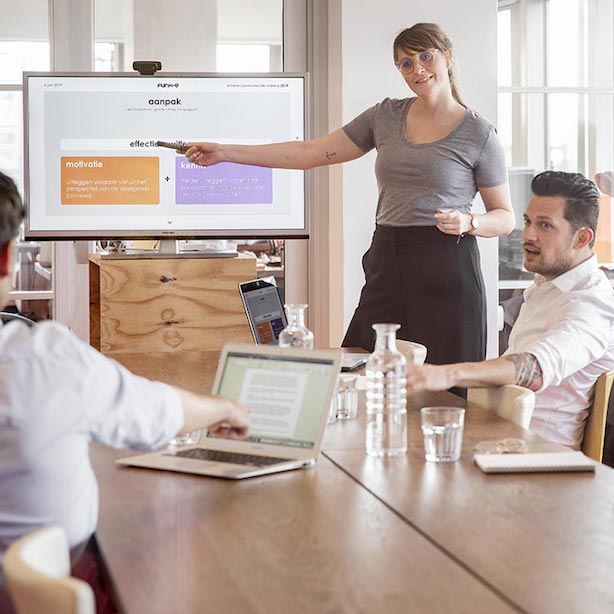 Communicating effectively,
from start to finish.
We specialize in setting up and rolling out an effective communication strategy for complex change processes. We do this on a strategic and international level through a unique structured and pragmatic method that we have developed ourselves. In a short time we are able to map out a complex change process with multiple stakeholders and target groups and to make a concrete and tangible communication plan for this. All this based on the right mix between organisational goals, data and content.
Our belief: Is that employees are the most important asset of a company. Let's now also apply the best practices from external marketing and communication internally, in order to achieve visible results there too.
In a successful change process, you ensure that your target group does something different than what they are doing now. This is only possible if you understand who your target audience is, what you expect from them and how successfully your communication contributes to this. It is not just about communicating, but especially how valuable your communication is and which insights you can bring with you for the next time. By getting the right insights from data, you get a grip on your communication investment. You understand what your audience needs to change and how you can best reach them. In order to be able to advise our customers, we always start by mapping the current situation and the desired situation. What does it take to get your target group(s) there?
Our consultants are the architects of your internal communication strategy. A clear step-by-step plan for data, organisation and content to achieve your desired outcome. Do you want to know more? Give us a call.
Explanation Map
Based on the intended change, your goals and knowledge and information needs. We will advise you which digital resources should be used in to help you create change in your organisation.
Read more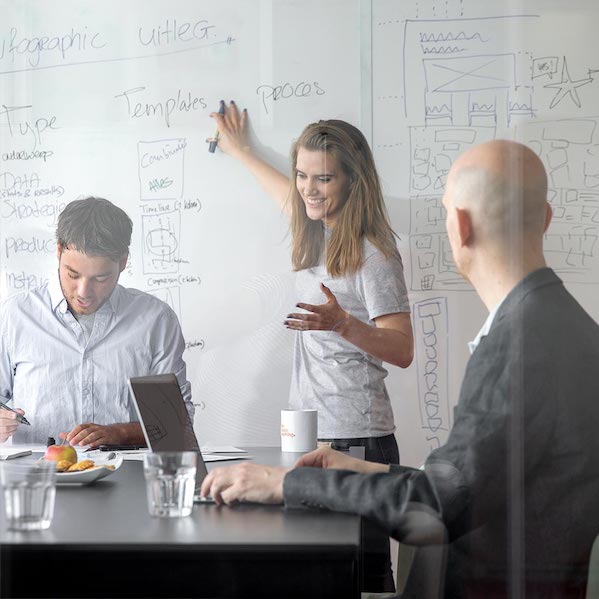 Your Partner for Effective
Communication Strategies
Your Internal Communication
Starts at Funk-e