How do you make sure that everyone within an organization is involved in your change project? And how do you ensure to get the most out of your internal communication?

In our constantly changing world, internal communication is more important than ever. Together, we make your internal communication effective and measurable. To communicate and implement change successfully.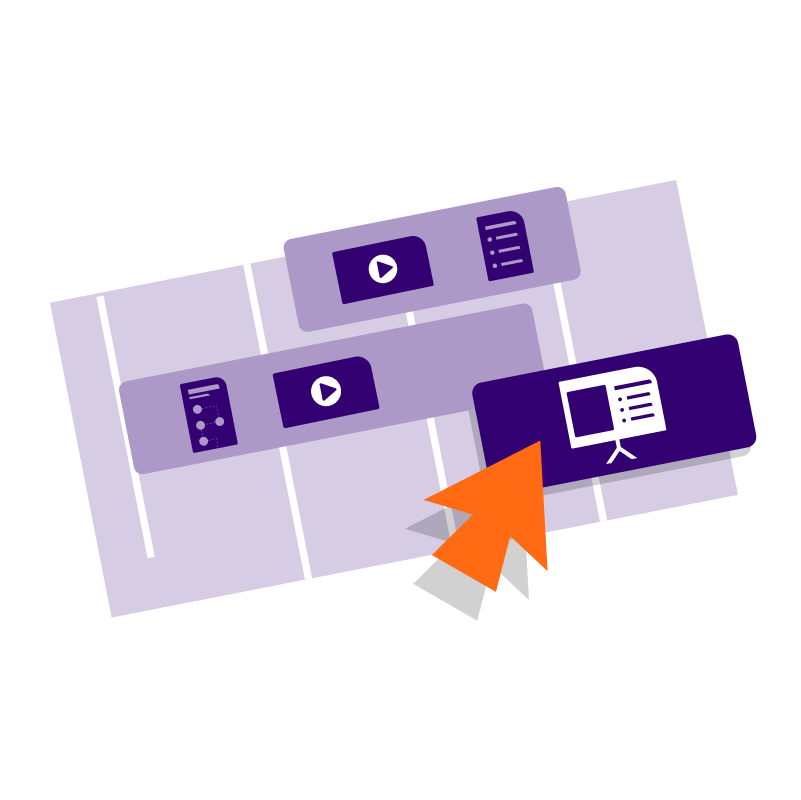 Do you have a big change project coming up? It's crucial to get your employees on board to implement change successfully. Our consultants help you to find the perfect internal communication strategy to reach your internal target audience. At the right time, via the right channels and with the right message.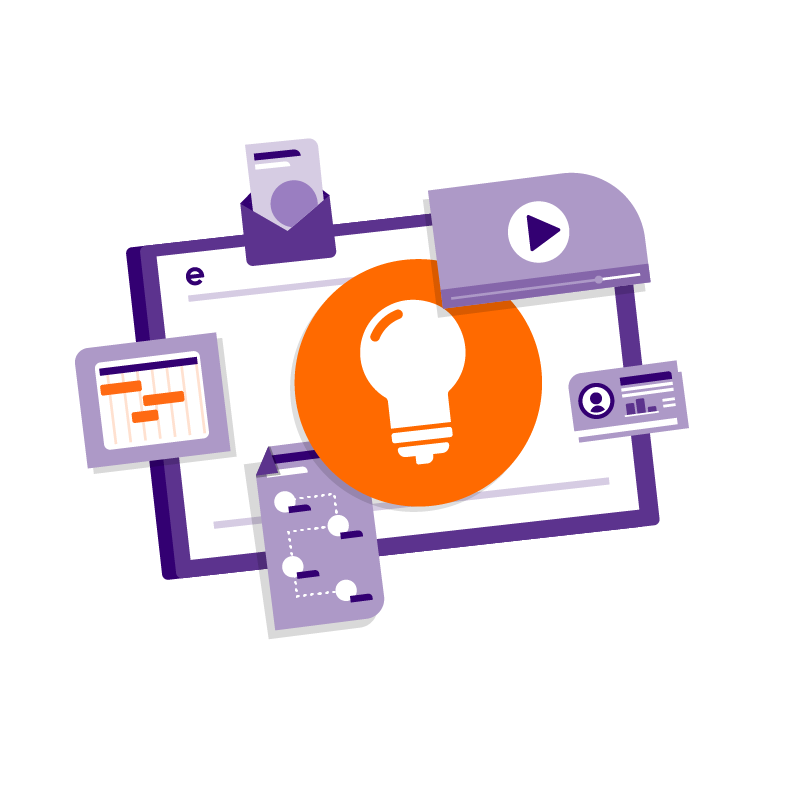 Explaining complex topics in a simple way is the vision of Funk-e since the beginning. From animations and infographics to e-learning, landing pages or even unique illustrative style development, we got you covered. No matter if it's part of your new internal communication strategy or something completely different.
Interested? Have a look at some examples of our work!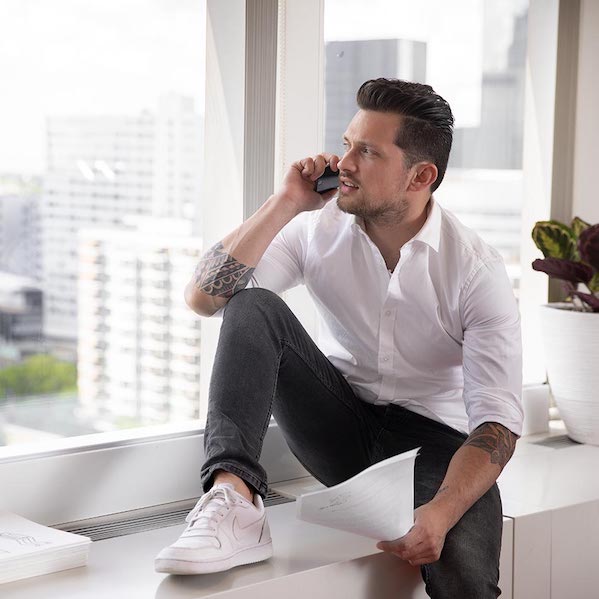 Situation
Every change within an organization requires internal communication. And, just as any external target audience, employees are all different: Workig from different locations in different jobs with different knowledge levels, daily tasks and interest. They all need different information about the change project to ensure a successful implementation.

Internal communication of a change project can be tricky. But that's what we are here for: We help you to analyze the needs of your target audience and transfor them into an internal communication campaign to implement change successfully.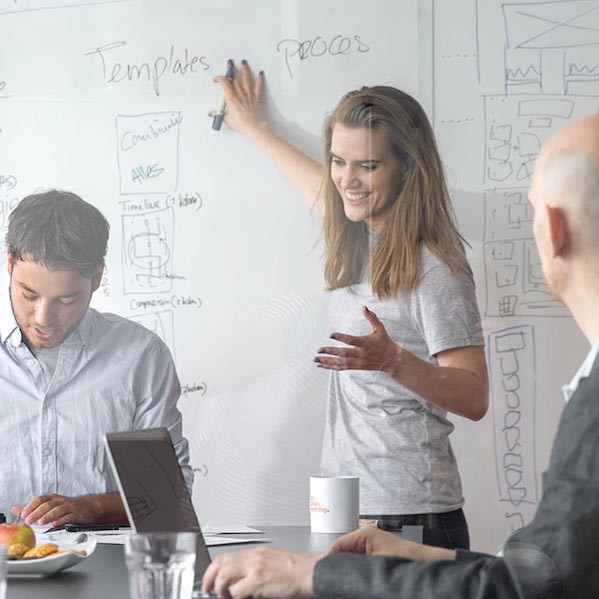 Challenge
Informing every employee via the right channel and at the right time is a challenge. How can you ensure that your message reaches everyone?
It's all about the information need of your internal target audience. What information to they need at what time to understand the relevance of the change? And how can they support you to make the implementation successful?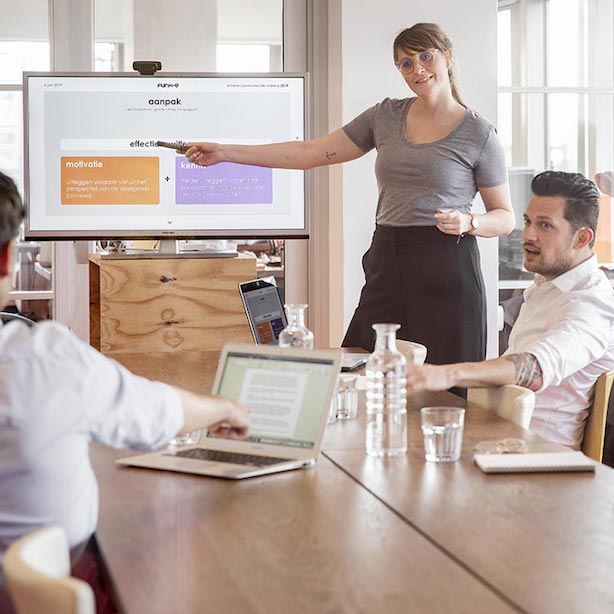 Consultancy
During the intake, our consultants will ask you all kinds of questions: What is the change you are planning to implement? And did you already communicate anything about it? They want to know it all. It's the starting point for your internal communication campaign.

To make it easier for you and for us, we work with an intake form. Once we have a clear vision of the challenge, we can determine the steps of the communication plan for your change project. You will receive an analysis of the situation and our advice after the first intake.
After we presented the analyses and advice, we determine the next steps to be taken. Depending on the complexity of the topic, the urgency of the change, the desired behaviour you want to see from your employees and the impact of the change on the company, we'll map out the road to reach your goal: a successful implementation.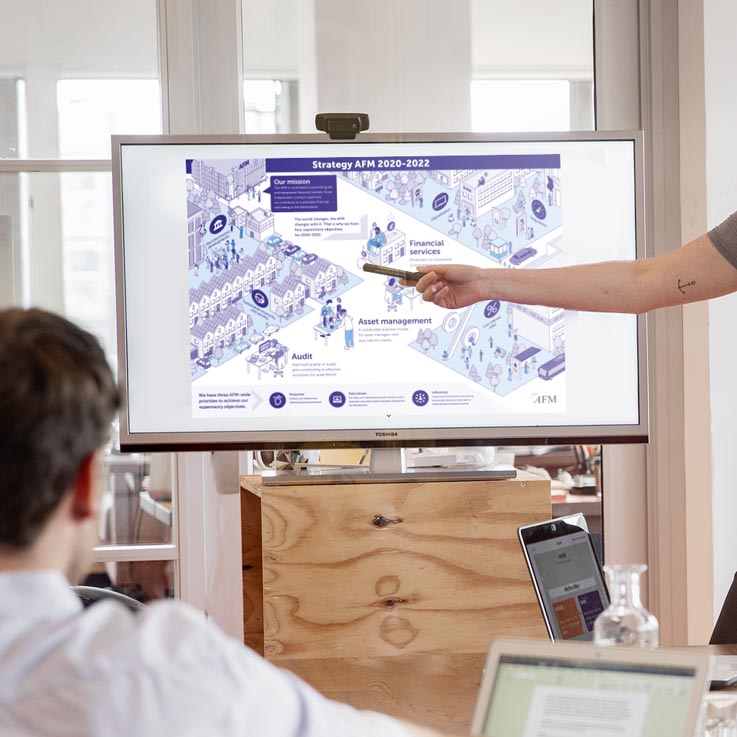 Result
We think it's important to make results measurable. That's why, after presenting an effective internal communication strategy, we make sure the progress of the campaign is measurable at all times. We will continuously monitor the data of the campaign and use the outcomes to further optimize the communication strategy.

Once the campaign is over, we provide an extensive analysis including our advisory report, summarizing the impact of the campaign. Those insights can be used for any future campaign! Internal Communication Partner for over 10 Years
We already worked with...
Do you want to communicate a change project internally?
Plan your consultancy session!