A change process is only successful when you know how to effectively change the behavior of your internal target group. How do you ensure that your internal target group is involved in your change? And how do you actually measure this success?
Our consultants give you clear and concrete advice. We are not change managers, but design the internal communication strategy around the change management process.
We now know that this is an indispensable link in change processes.
Architects of Internal Communication
Start by Asking the Right Questions
A change is imminent. Internally, not only do people need to be aware of this change, but we also expect them to do something different than what they are doing now. How do you ensure that you reach your internal target groups at the right time and through the most effective channel.
The destination is clear: You want to change a certain behaviour. How are you going to measure this? When is it a success? Which means of communication do you need and why? How much time do you have to spend on communication? How complex is the topic? Do you have the right tools to communicate effectively?
Together with a consultant, we define your communication challenge and provide insight into the scope of your change process. The consultation results in concrete advice with the most logical next steps that will help you achieve your goal.
Our approachHow do we do this?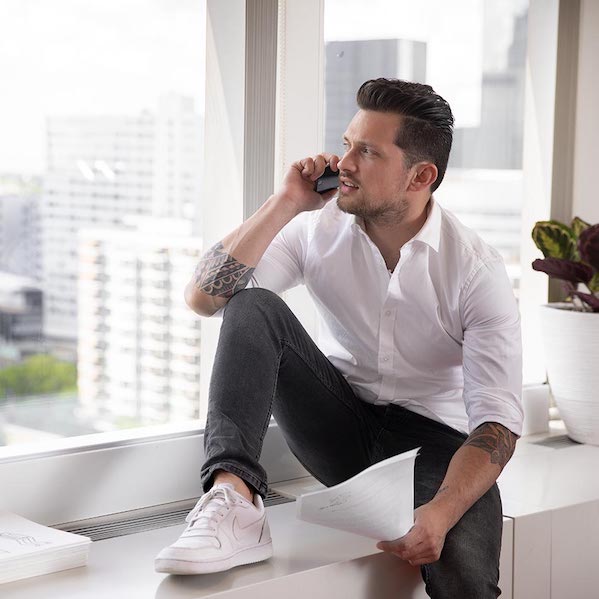 Situation
New legislation must be communicated, such as the GDPR law. This is an external factor, which unfortunately cannot be ignored. However, this must be communicated to your entire organization.
You are dealing with employees in the management layer, but also with the IT department and employees at different locations. Of course, the information requirements differ and not every employee will have to do the same with this information.
Issues such as the degree of urgency and complexity of the change also play a role in determining the most effective internal communication strategy.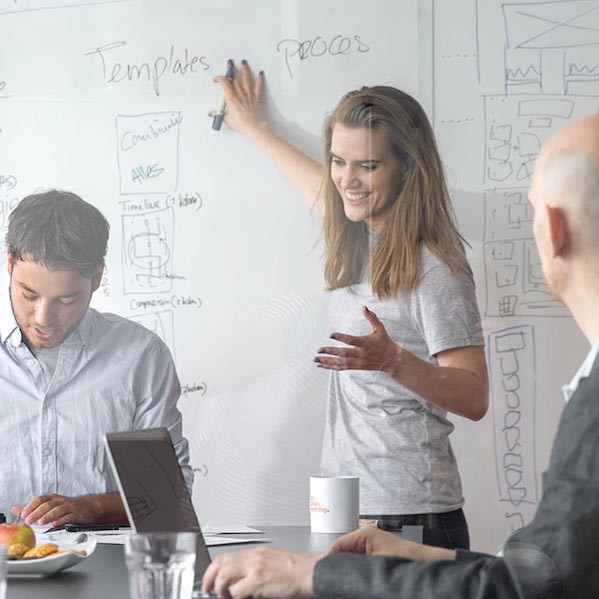 Challenge
Everyone has a different need for information, is at a different level of knowledge, is negative or positive about the change. You cannot reach everyone in the same way. How do you ensure that the information matches the needs of your different target groups?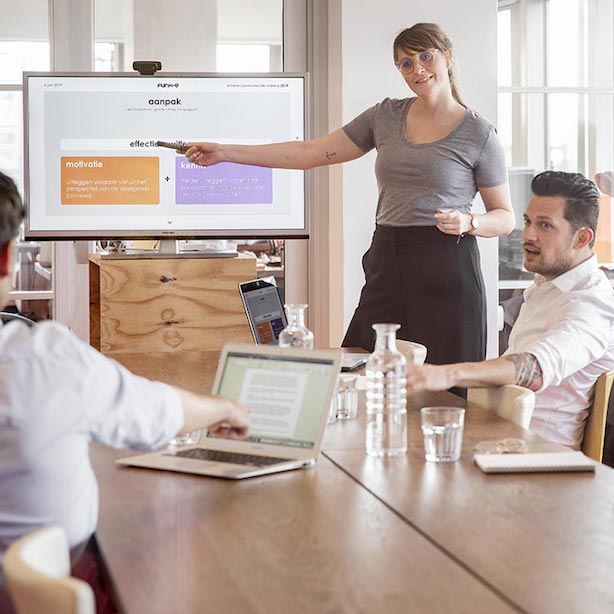 Consulting
What is the problem and what is the challenge? How do people feel about the change and what has already been communicated about it? During the intake discussion, we want to understand the current situation in detail. It is the starting point for all future activities.
To get to the point quickly, we ask you to fill in an intake form in advance. Only when we have clarified the problem definition can we determine which necessary steps must be taken to achieve the final goal. After the intake interview, we provide an extensive analysis and advice.
We will then present this analysis with accompanying advice and discuss it in detail. We determine the next steps depending on the complexity, urgency, desired behaviour and impact. This can be a pragmatic route, or we start up a longer-term collaboration.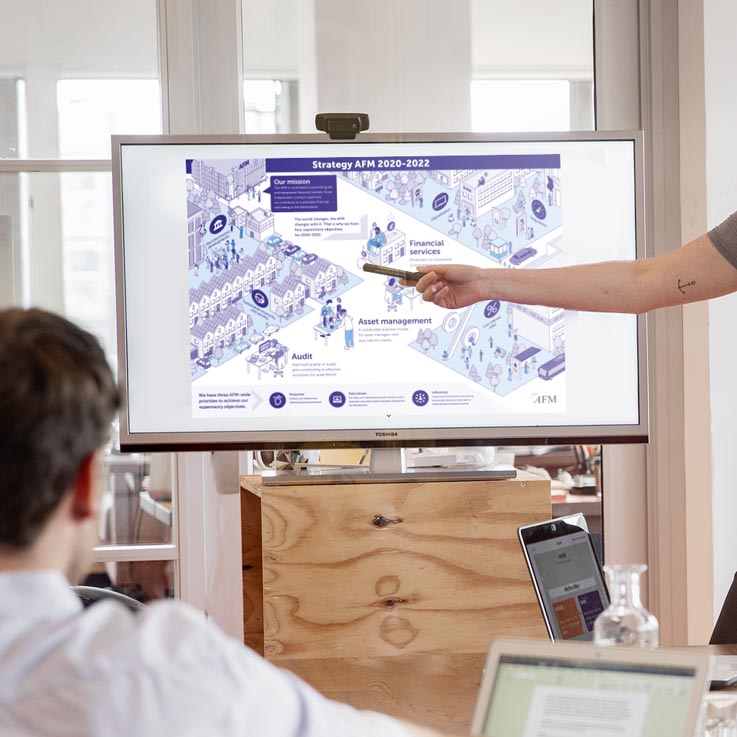 Result
We care about delivering tangible results. And we make sure to devise an effective strategy for measuring real business impact. During the engagement, we will continously monitor the data from all channels and optimise your strategy. Once we have finished our collaboration, we deliver an extensive analysis including advisory report to summarise impact and provide insights for further improvements.
You broaden your perspective
'change communication', you look further than just the message.
You use your own resources smarter and more effectively by looking critically at your channels and target groups.
Your change process will be more successful through your consistent and effective communication.
Discover Our Case Studies
Proud Internal Communication Partner of
Your Internal Communication
Starts at Funk-e