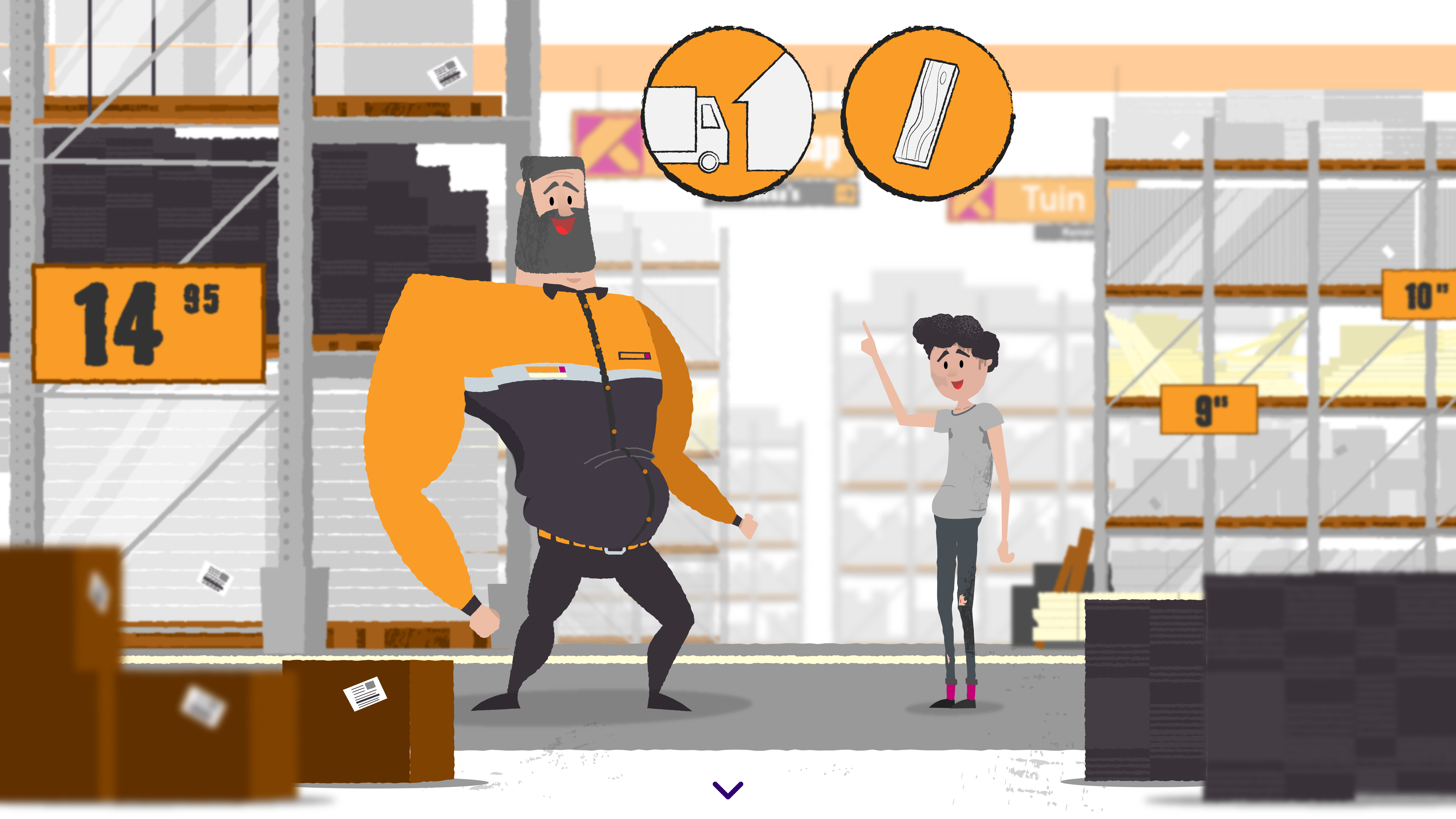 Case Study: Illustrative Style
Development for Hornbach
Situation
Funk-e developed a custom illustrative style for Hornbach to communicate the mission, vision and strategy of Hornbach in a light-hearted manner to the entire organization as well as clients.

Challenge
Hornbach challenged us to communicate their mission and vision to the entire organization and clients. After all, employees need to understand what type of organization they work for and know how to represent it. And it's also important for the customer experience: Customers need to know what type of store Hornbach is and why they would choose them over their competitors.
To tell a story succesfully and to make sure employees and customers understand the vision, you don't only need the right word, but also the right style. Therefore, we developed a custom illustrative style that matches the vision of Hornbach.
From Intake to Custom Illustrative Style
During the intake, we discussed the requirements of the custom style with Hornbach.
1. The animation should have a heroic and proud appearance, comparable to the well-known commercials of Hornbach.
2. The animation should tell the story of two main characters: the customer and Richard. Richard works for Hornbach and is an employee who knows literally everything. He can help everybody. He has the appearance of a big and strong guy, but is helpful and accessible at the same time.
3. The illustrative style needs to fit in with the Hornbach-branding.
Three Richards, Three Style Proposals
Some of our clients know exactly what they want and already have a clear vision of how the style proposal should look like. In the case of Hornbach, we made three different style proposals with unique features that all matched Hornbach's identity in different ways.
The first style was focused on element you can find in the Hornbach branding: rough, many textures and proud. The second style was inspired by the signs and lettering in the Hornbach stores and was more cartoonesque. For the third style, we put the pride of the customer and the heroic feeling in the spotlight.
Three completely different styles, but all of them include Richard who helps the customer to make the best of each project. Eventually, Hornbach had to make a choice out of these three styles.
So, which style proposal did Hornbach eventually choose? Take a look yourself!
The final result was a combination of style proposals one and three: We included both, the textures from the first style and the heroic character from the third proposal. Together, these styles form the ideal combination to communicate Hornbach's vision, mission and strategy! The characters radiate decisiveness and passion, and of course Richard looks just like the perfect, helpful employee!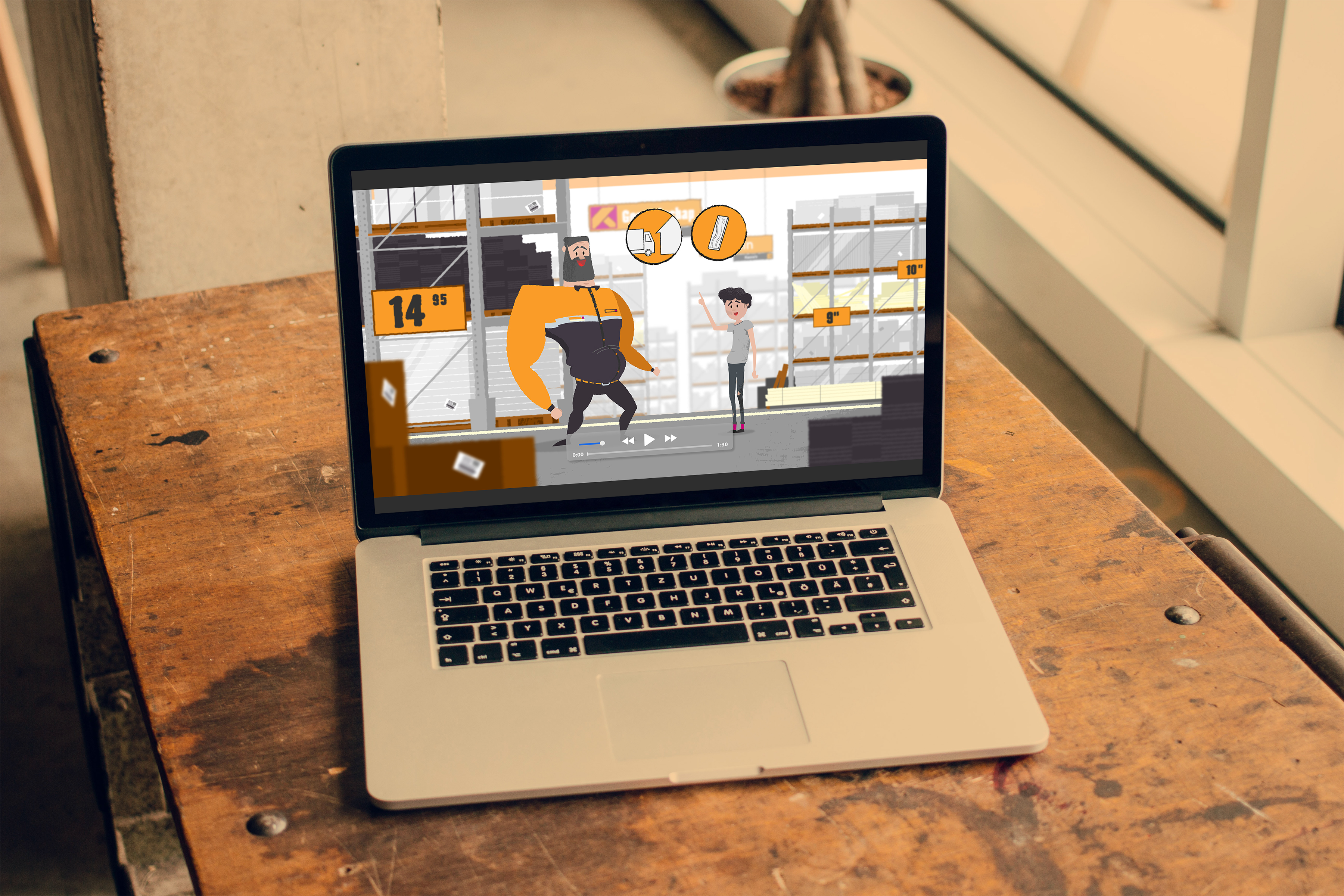 Niels van Herk
Art Director Animation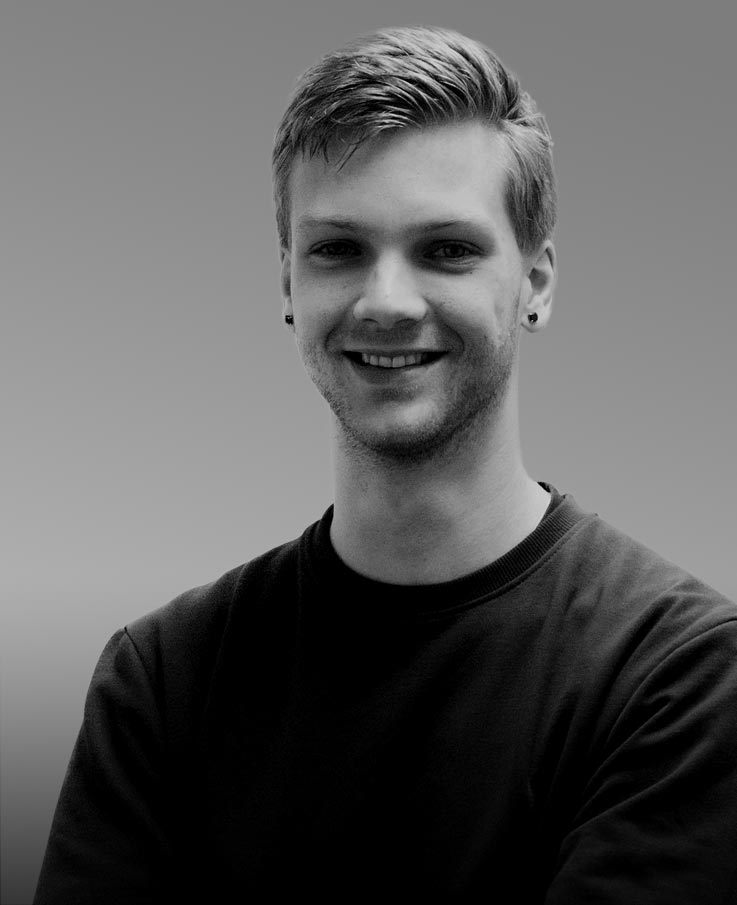 Danny van Zaal
Lead Illustration
Hornbach was not the only one...
Do you need a unique illustrative style for your internal communication campaign?