Case study:
Introducing a new safety program
Accidents can happen everywhere. But for people working on high buildings or with burning liquids regularly, the risk of having one is higher. With many employees working on construction sites daily, Heijmans approached us to communicate their safety guidelines internally. Not only to people at the construction sites, but also to all those working from the office. Because accidents can happen everywhere, even where you least expect them.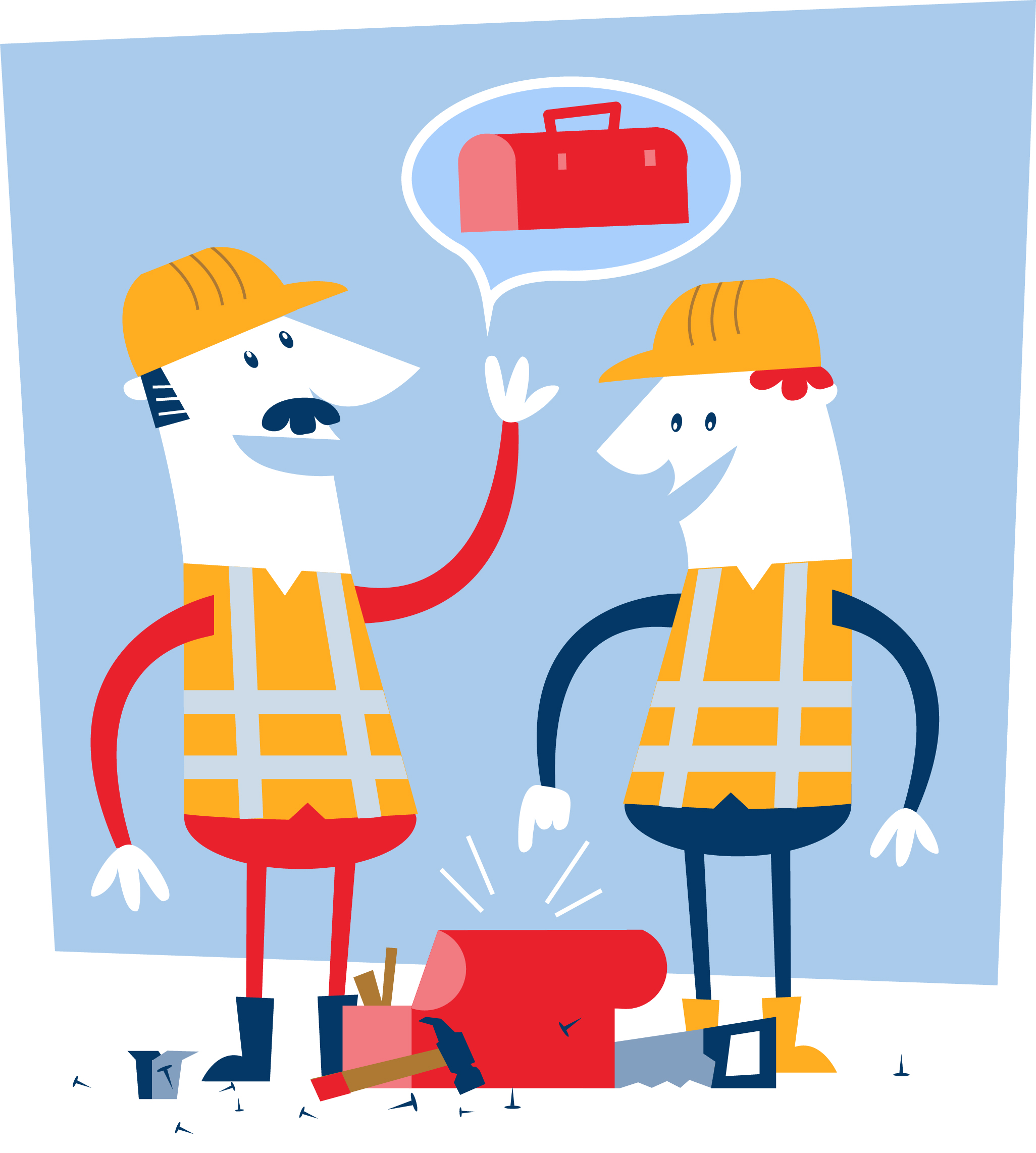 Heijmans employees work in all kinds of places. Mainly at construction sites where the risk of falling, tripping or getting hit by something is higher than in the office. That's why the company has a number of safety guidelines in place. But it's not always simple to ensure that everybody is aware of them. That's why Heijmans came up with their very own safety program: GO! No accidents. The program includes an app for employees to report any kind of unsafe situation or ask safety related questions. But how to make sure all 4,000 employees at all kinds of different locations are aware of the program and actually make use of it?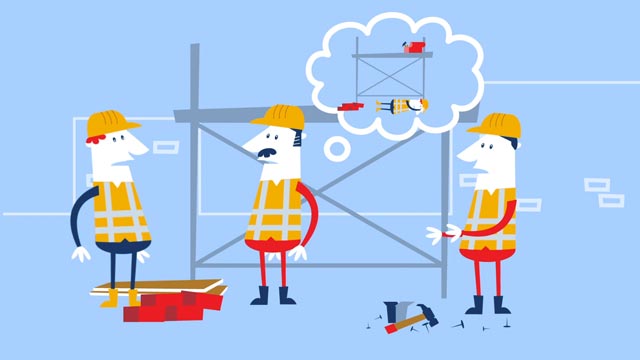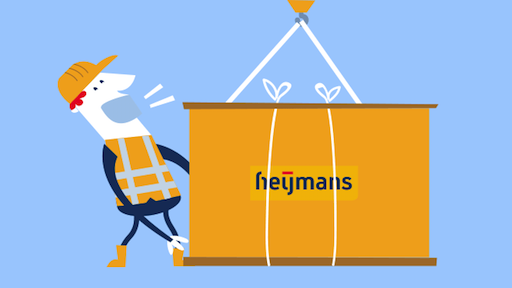 How to get over 4,000 employees at different locations aware of the new safety program?
In close collaboration with Heijmans, Funk-e produced a total of six animations and an infographic, each explaining a different feature of the new safety program. To make sure all materials are recognizable for the employees, Funk-e developed a very own style for Heijmans. Of course in line with their own branding. And instead of just explaining what the guidelines were, we used situations and examples that happen every day on construction sites. This way, we made the new program relevant for all employees!
With all the media that we produced, the last challenge was to reach every single employee of Heijmans. The animations were distributed online, on the company website and the intranet. But that's not all! There were also posters and USB sticks with the recognizable characters to remind the employees of the safety program and guidelines everywhere. By communicating the new safety program via various channels, Heijmans was able to get 100% of their employees aware of GO! Since the introduction the company was able to reduce the number of workplace accidents significantly. Good job, Heijmans!
Heijmans was not the only one...
Are you looking for a way to introduce your new safety program?