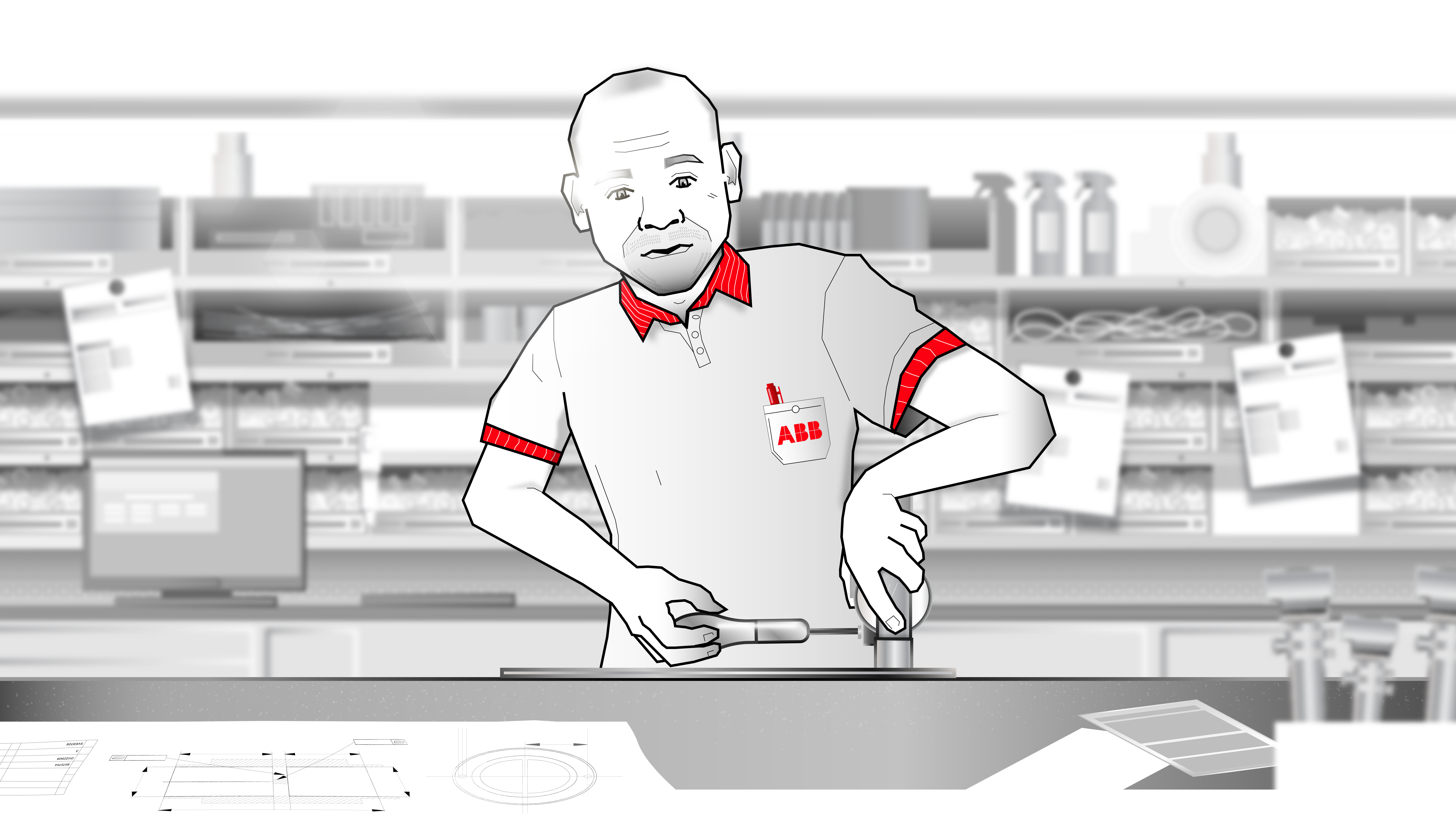 Making the Invisible Visible
Situation
Innovation is essential for any business. In particular for the ABB PMU in Frankfurt. That's why ABB was aiming for everyone in the company to contribute their ideas, from managers to factory employees.
Challenge
ABB asked Funk-e to create a new identity that helps employees to identify with their employer. However, the staff of ABB is very diverse. From young people who were very open to innovation within the company to employees who have been with ABB for years and have seen many ideas coming and going, the campagne needed to address everybody. But how do you make sure to include all target groups and inspire them with a new visual identity of ABB?
We did a couple of interviews and quickly came to the conclusion that there was no need for a new identity. But we came across one subject that connects all generations of employees of ABB: their shared passion for detail and quality.
With that in mind, we advised ABB to not create a completely new identity. Instead, it would be more beneficial to adjust the existing identity of the company with a focus on quality. Based on this, we presented the first moodboards with a focus on humanity, materials and textures.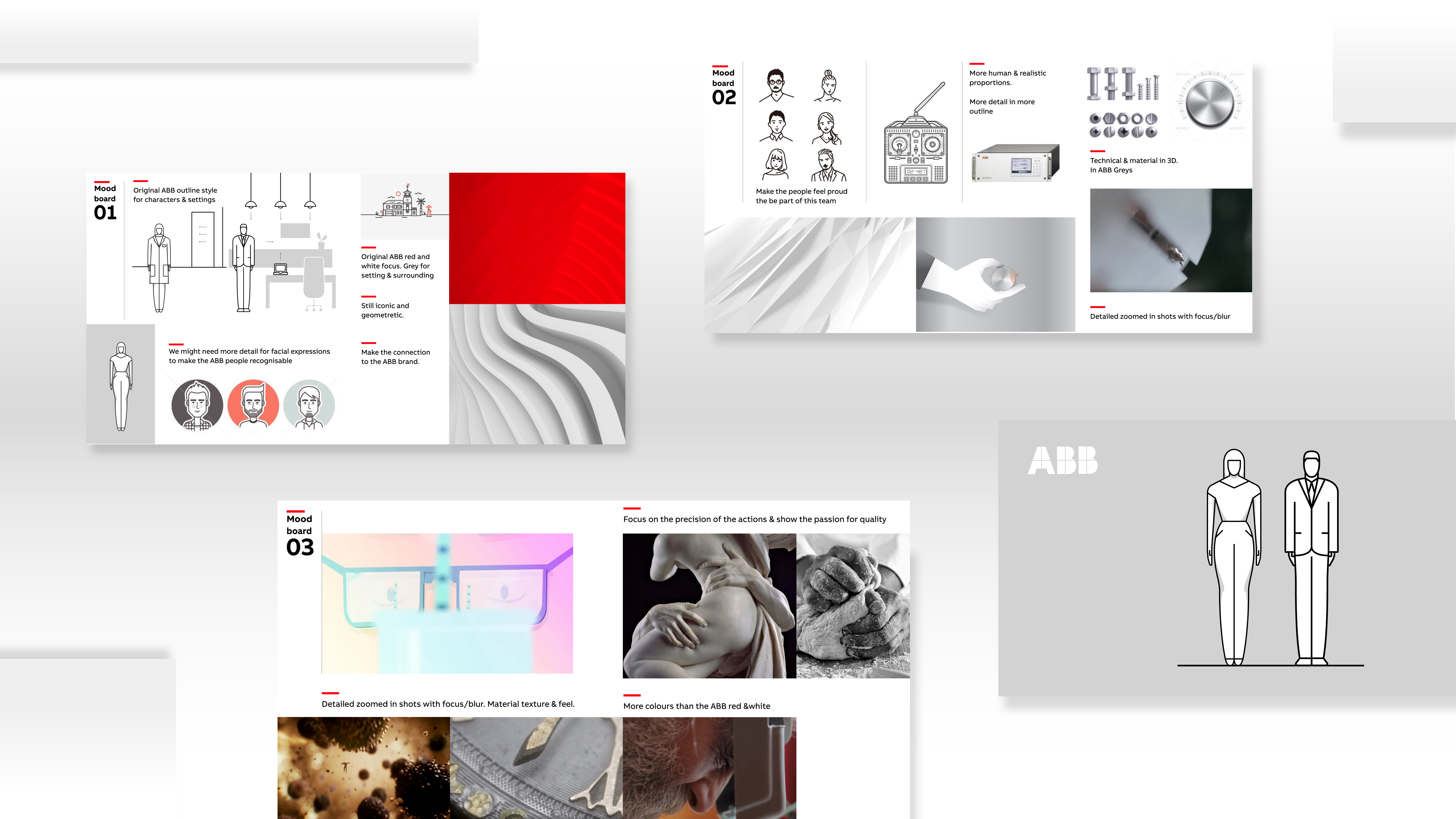 From Abstract to Realistic
To ensure an inspiring production for employees to identify with, we needed a higher level of detail and some kind of realism. Taking the standard ABB-visual style as a starting point, we created a detailed visual style that still includes the ABB-standards: thick (black) lines, use of black and white in combination with red.
Based on photos of the factory, employees and other objects that are being used in the daily work, Funk-e was able to add a new, realistic level of detail to the ABB-branding.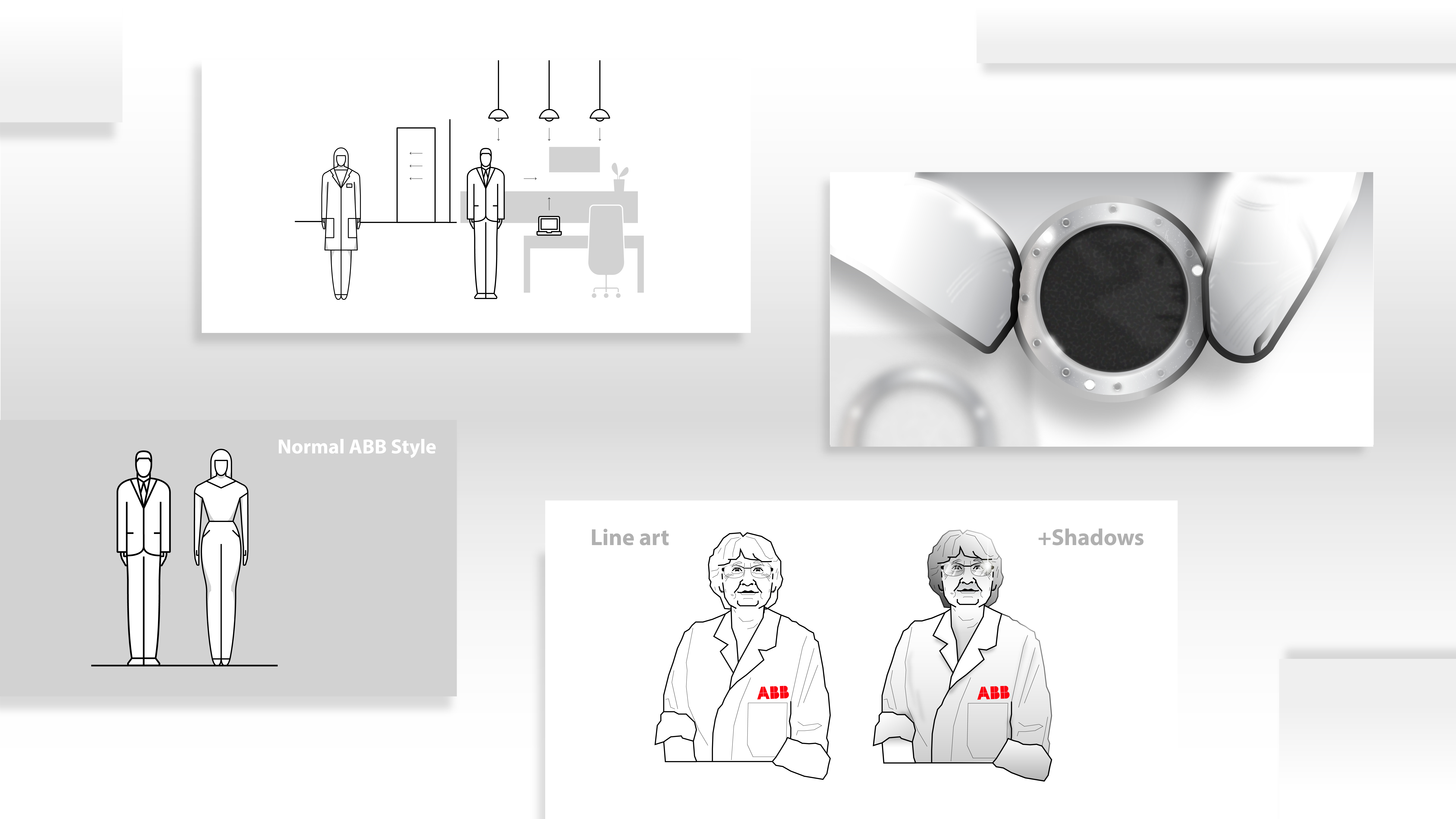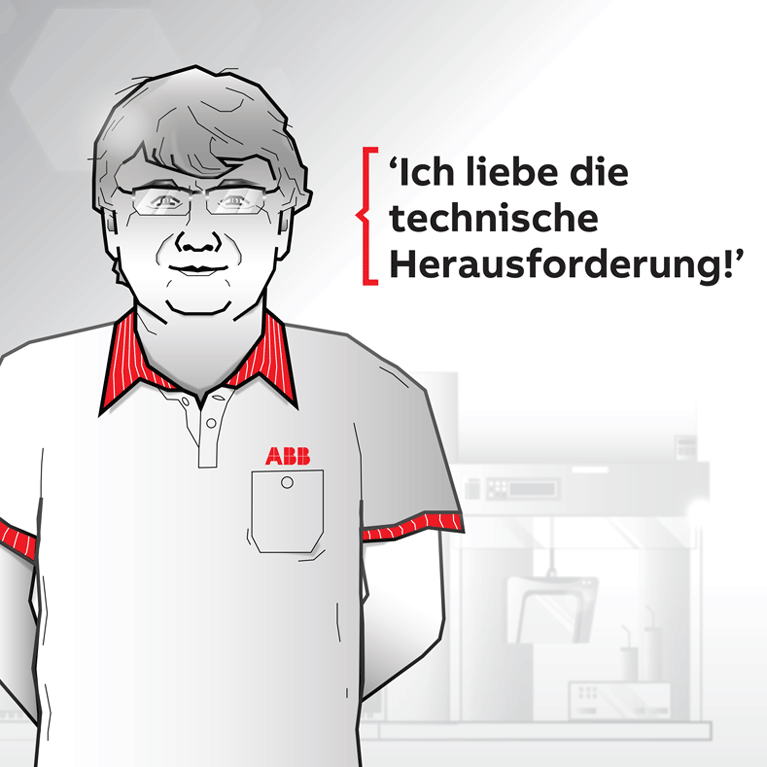 Results
There were many positive reactions to the campaign. This led to full participation in all innovation workshops. And thanks to these interdepartmental workshops, the interaction between the diverse groups of employees increased.
Thanks to this campaign, we achieved exactly what was needed to engage and inspire the different employees.
"When I first saw the video about our new identity I got goosebumps"
Employee Production facilities
"Funk-e really helped us narrow our focus and tell the right story"
Manager and project lead at ABB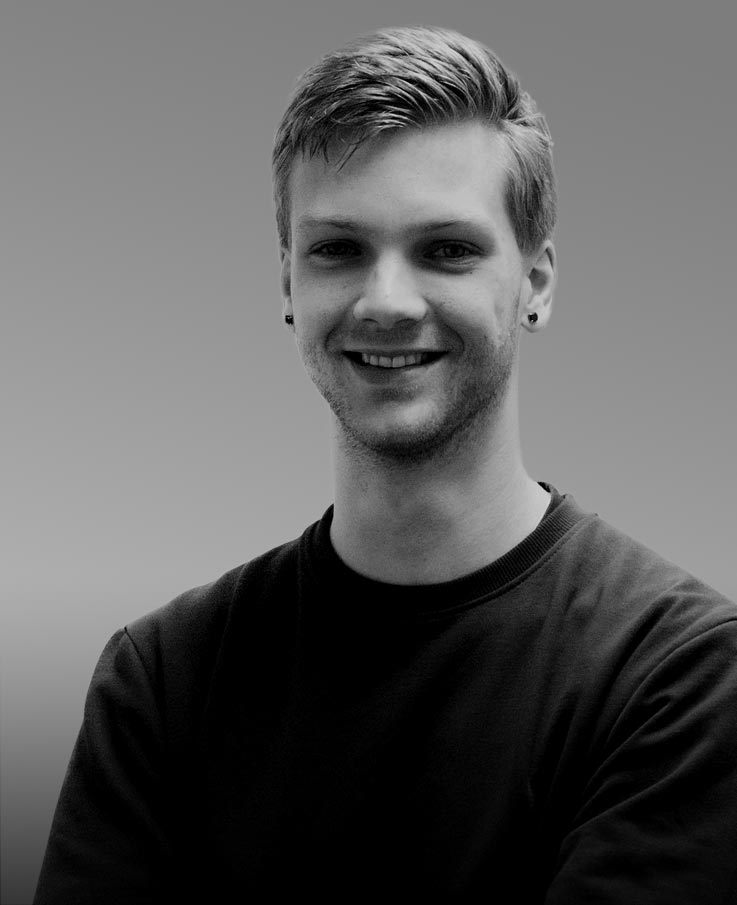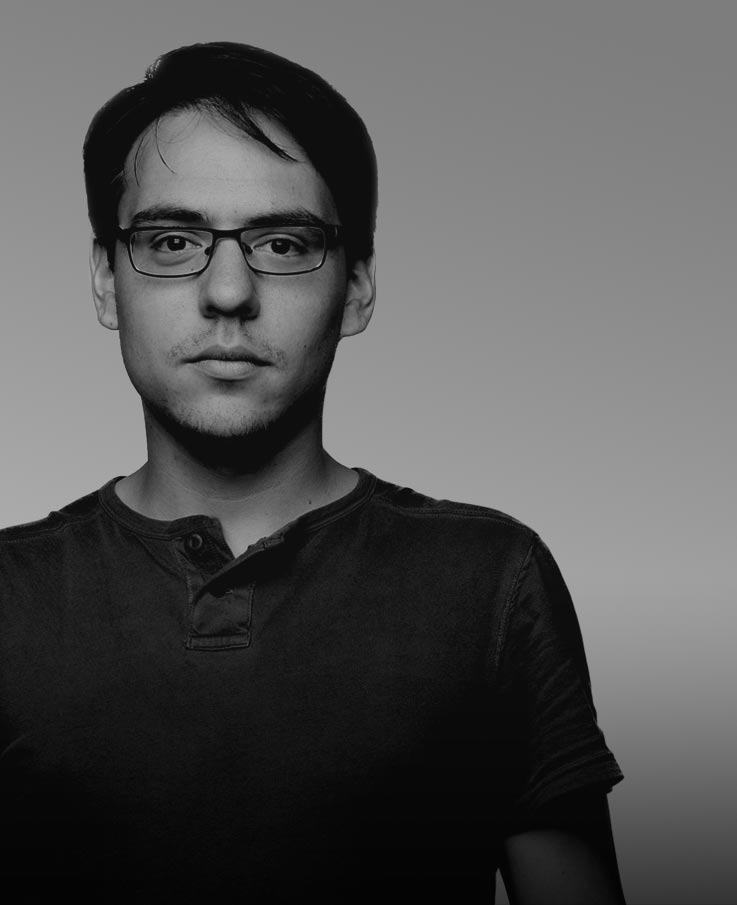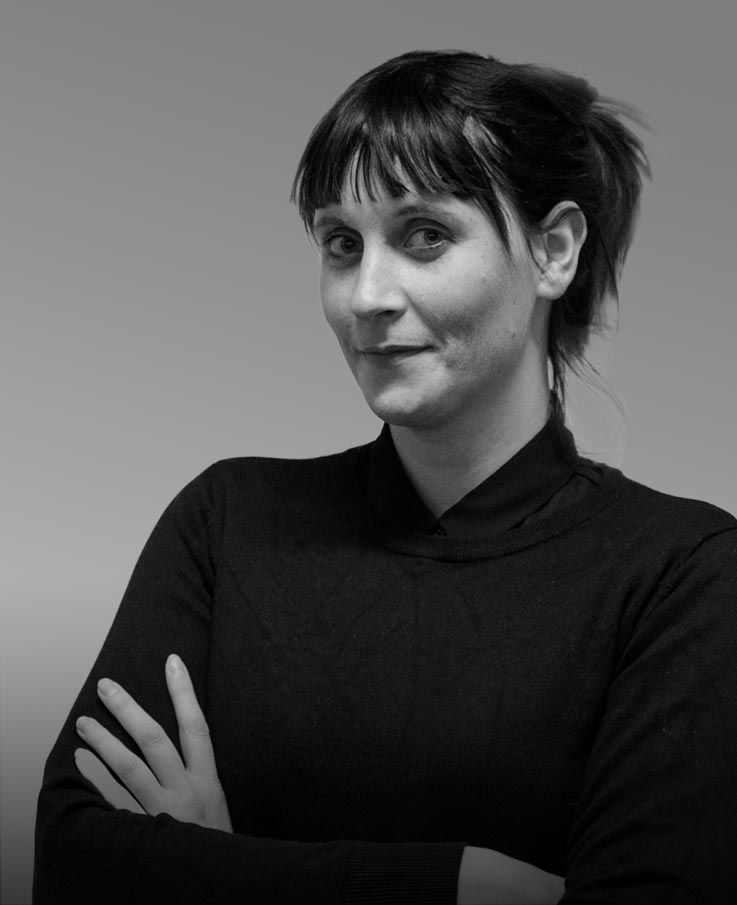 Want to communicate a new identity internally?