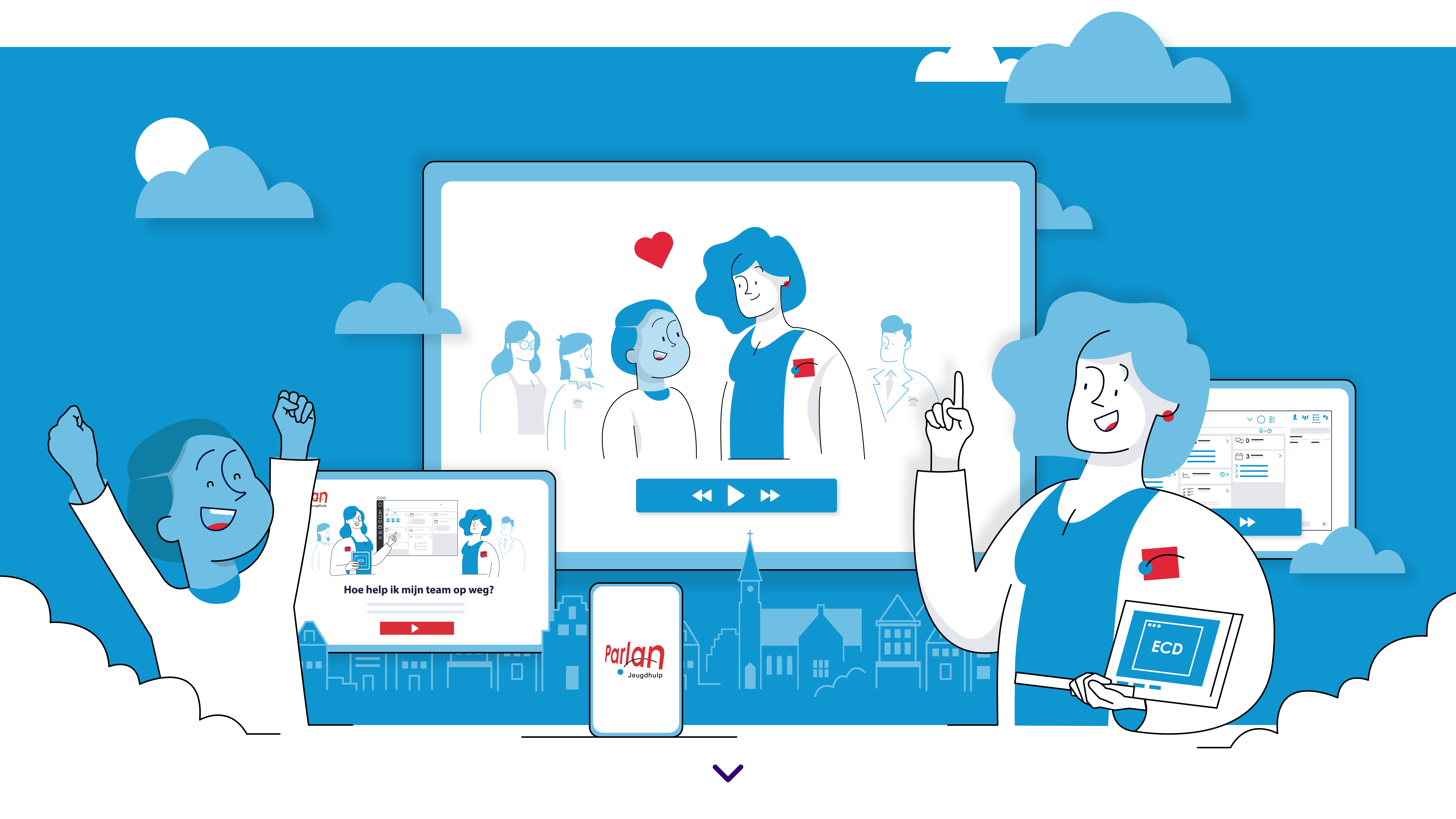 Case study:
Parlan Jeugdhulp
Parlan Jeugdhulp faced an internal change process: implementing the new electronic medical record (ECD). Read how we helped them to communicate this change effectively in this case study.
Since 2020, the healthcare sector has been obliged to give clients digital access to their healthcare file. Healthcare institutions use an Electronic Medical Record (ECD) for this purpose.
It is important for organizations in the healthcare industry that employees keep a good record of this and that they work correctly with this system. Parlan Jeugdhulp therefore also needs to use an ECD. From January 2021, Parlan Jeugdhulp will be forced to switch to a new software supplier.
This means that all employees have to work with this new system.
Resistance among employees:
- Many feel that this way of working provides them with nothing but extra work.
- Many healthcare providers are not digitally skilled.
- A high workload in the healthcare industry plays an important role.
The challenge: converting resistance into motivation.
- The system has many advantages.
- All employees need to have a sufficient knowledge to be able to use the system well on a daily basis. Managers also play an important role in this.
- These managers must be aware of the overarching vision of the organization and must convey it.
In short: How can we get all target group segments on board, create trust and make everyone in the organization aware that this system is a step forward?
Before we can make a good plan, the following questions need to be answered:
Who is being communicated to? In other words: who is your target group, which segments will it be divided and which characteristics belong to this?
What knowledge must be conveyed? What does the target group need to know? This is processed in our "topic roadmap".
Which communication channels are available and how effective are they?
We process all this information in a communication plan. We take into account the right information, for the right person, at the right time, via the right channel.
We recommended to divide the campaign into three phases:
1. Why
Here we explain why the new system is important for the target group and the organization. In this phase we make employees aware of the importance. We take personas into account in the media creation and interpretation. What are motivational factors for the target audience? What appeals to them and what is important to them?
2. What
In the what phase we provide more information about the system. We explain certain concepts and transfer knowledge. In the how phase, we give employees concrete tools to get started themselves. By building up the campaign in this way, we help employees to become curious about these tools step by step.
3. How
Eventually, we developed digital communication tools as part of the campaign. By focusing on a positive image and visual storytelling, the resources make it attractive. Let's face it: nobody refuses an e-mail with a catchy header that precisely refers to you and super cool, concrete and visual content?
We will support Parlan during the rollout of the campaign. We also ensure that we have coordinated in advance when the project is successful. In this way we can measure progress in the meantime and make adjustments where necessary. We do not do this on the basis of gut feeling, but on real-time data. Rock-solid figures that tell us exactly how the project is progressing.
The most important questions that are answered here: have we reached the target group with the specific content? And to what extent has the target group acquired knowledge?
Our simple, measurable approach has already delivered significant knowledge improvements related to the new processes. However, there were clearly some questions that employees seemed to struggle with more than others. Parlan can now use this as a clear benchmark for knowing which topics to focus on as well as which groups of employees need to improve their knowledge the most.
% open rate of email campagne
An email campaign was set up with marketing automation. The open rate and click-through rate were consistently measured.
% click-through rate of e-learning module
with the power of data we understood exactly the behavior of our e-learning module: which pages were viewed, which was clicked the most and what were the quiz results
% average score knowledge quiz
the concluding quiz provides insight into the knowledge level of the target group. What is the mean? Which target group (s) need extra attention for the change to take place?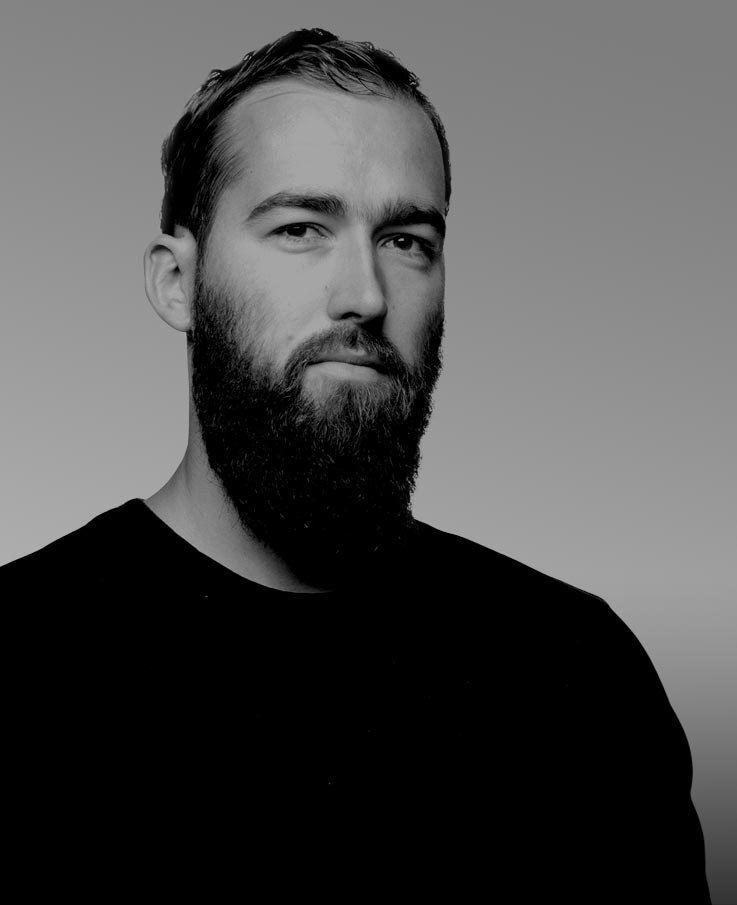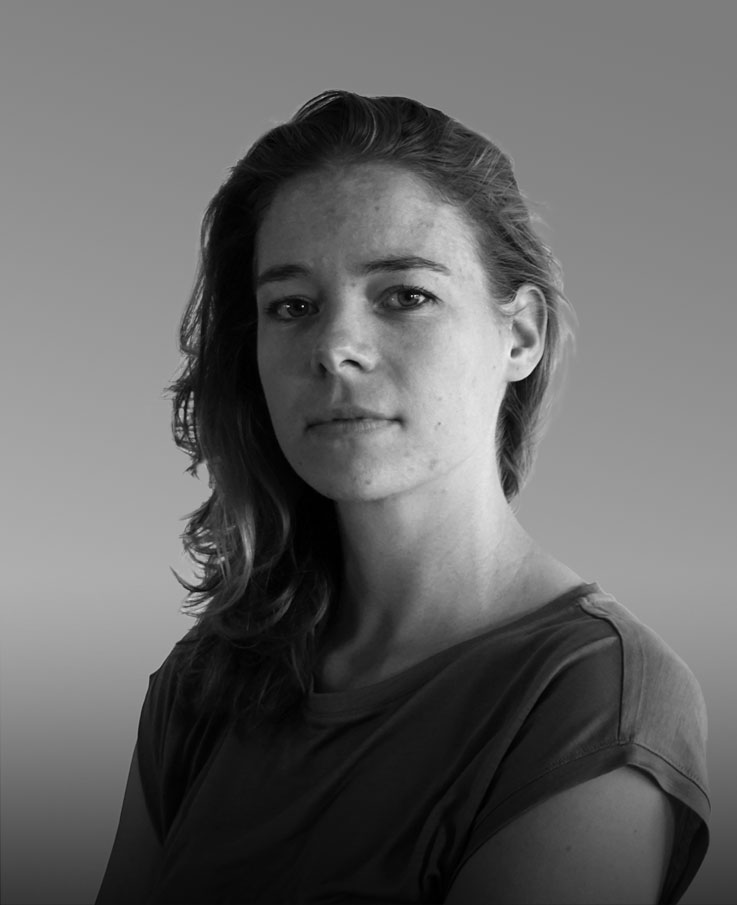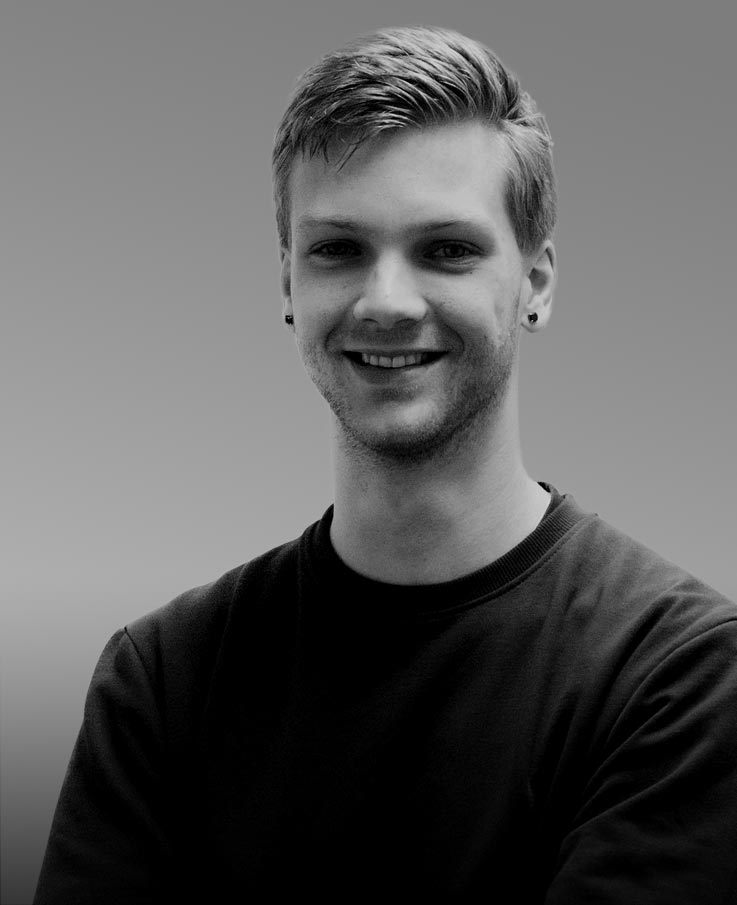 We not only supported Parlan Jeugdhulp...
Your Internal Communication
Starts at Funk-e