Internal marketers are the new marketing heroes!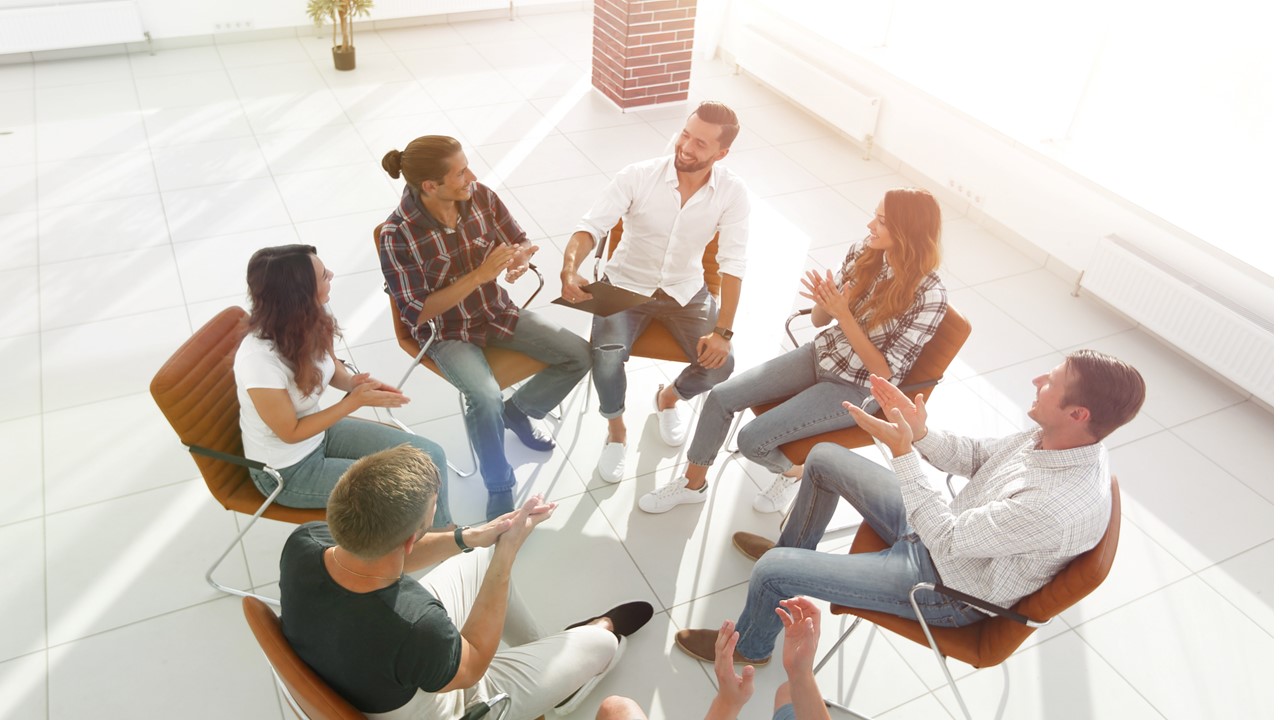 COVID-19 has been keeping us busy for months. It had a lot of negative impact, but the virus also offers opportunities. It is expected to accelerate major trends such as the sharing economy, sustainability and the enormous global digitization. With all these changes, it's important to keep your internal communication firmly in order.
In times of economic success, there is less need to actually innovate. The opposite is also true. So it is no coincidence that during the economic crisis, as a result of the pandemic, you now see a strong innovative power emerging in companies and governments. Everyone has seen some innovative products, services and processes arise. What you also see is that the entire digital transformation is gaining momentum. People work more remotely, communicate via online channels and consume almost everything, both private and business, online. This is not going to change. In fact, we have just started.
Pressure on large organizations to change is increasing
OK, so in times of crisis companies start to innovate and processes of change in the field of digital transformation get under way faster. But there is a problem. There's a big gap between the current employees and generation Z, which is slowly entering the labor market. Generation Z grew up with the internet, smartphones and the latest technologies. They are also more individualistic, broadly oriented, independant and they attach less value to hierarchy. The central question is therefore how you ensure that you keep both your current and the new generation of employees on board and have them participate in your digital change. How do you inform them both in a clear and engaging way about the new strategy or upcoming change projects?
The central question: "How do you engage both your current and your new generation of employees in your digital change?"
Communicate quickly, personally and purposefully
You won't be able to do that with a general powerpoint presentation, webinar or intranet message. Especially not when it concerns a big change process such as the rollout of a new strategy or a new working method, which means your target group actually has to change their behavior. Your target group, especially generation Z, is used to fast, personal and tailor-made information. So consider, for example, tools such as Facebook @ Work, but also the simplicity of Dropbox and G Suite from Google. You can also take a look at external communication and learn from them that instruments such as programmatic advertising enable us to target and communicate very specifically and personally.
Explaining your change, strategy or project properly has a major impact on the success rate of your project. Certainly if, in addition to knowing the information, your employees have to change their behaviour due to the change. Also, a good digital internal communication strategy geared to the internal customer journey will save you a lot of 'expensive explanations' (read: management time). You no longer have to visit all those conference rooms and meetings. In fact, if you actually want to reach your target group effectively with your change message, use the proven and effective online tools that are already widely used in external communication.
Fortunately there's the new hero: the internal marketer
For years internal marketers and communication professionals have looked at the neighbours of external marketing and seen which smart tools and possibilities are available for communication today. But the internal marketer often received so little budget that their communication message became a "one size fits all". Also, support departments such as HR were responsible for part of the internal communication and they operated from a 'you demand, we produce' principle. It is therefore high time that we change this and demonstrate the effectiveness of a good digital internal communication strategy.
Don't try to reinvent the wheel
In order to actually implement changes within your organization, you cannot escape good change communication. Let your internal communication professional rise, embrace all available digital tools and use them for your internal customer! Get started to make internal communication just as effective as external communication. And no, an intranet message or a poster at the coffee machine is not what I mean. Know where your internal customer is in the customer journey, which internal target groups there are and who you are talking to. Therefore, work with personas, measure and communicate more directly and personally via online channels. Wake up and ensure that the internal communication professional is seen as a new hero within your organization!
Curious about how we transform your internal marketers into heroes? Discover our Consultancy service: a design and rollout of an effective communication strategy.

Thousands of happy Funk-e clients
Your internal communication
starts at Funk-e