Innovation is essential for any business. In particular the ABB PMU in Frankfurt. That's why ABB was aiming for everyone in the company to contribute their ideas. From the managers to the factory employees.
Their plan was to introduce a new identity and values, and ​​to engage and inspire every employee.
Problem
The people who work at the company are diverse. From employees who have been working there for thirty years or more, to employees who have just started.
The older generation had already seen many changes and ambitions come and go. They had some resistance to even more new ideas and change, and did not always feel understood.
The younger generation was influenced by the experienced older group, but were more open to innovation.
How do you reach and motivate them both?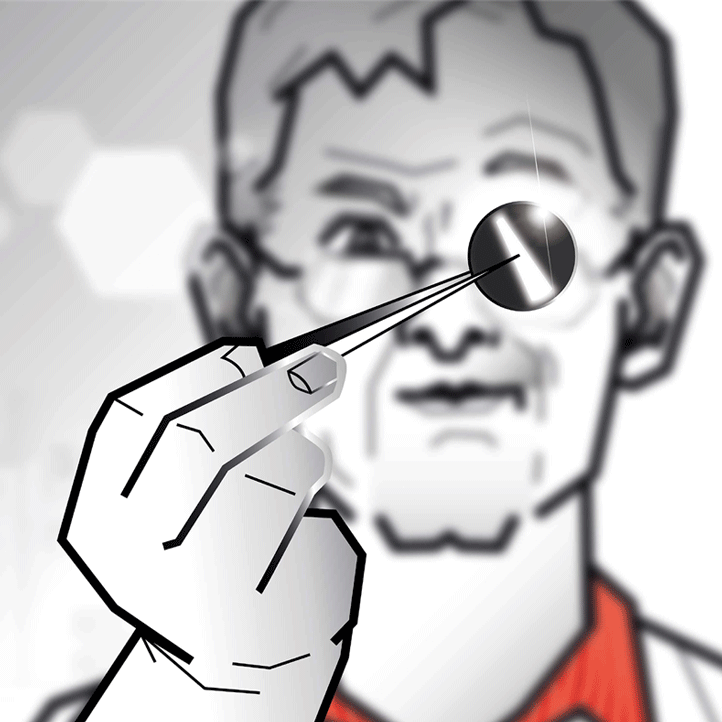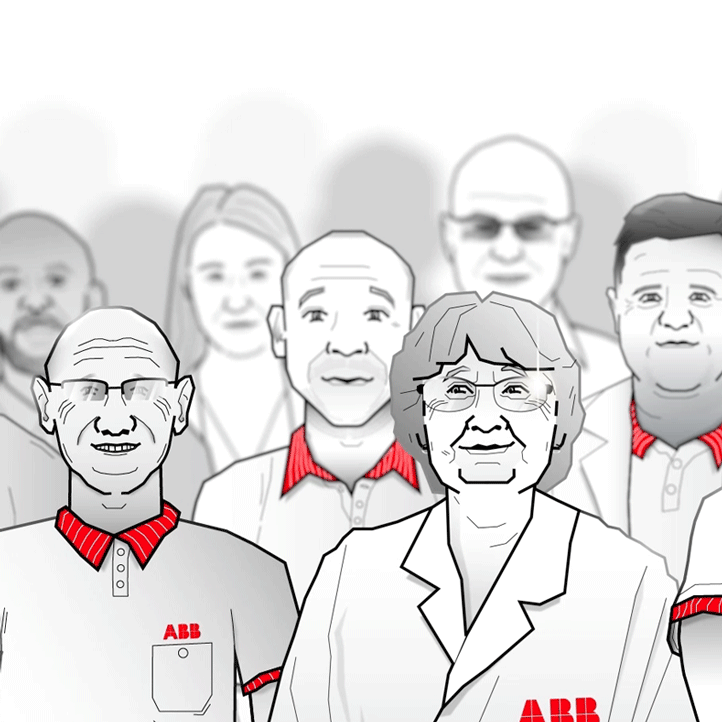 Game Changer
"Listen to your target audience"
This may seem obvious, but our interviews showed that there was no need among employees for a new identity. They already had a strong identity themselves.
Thanks to our conversations, we found out that all employees shared a love for detail and quality. That's what makes the products they make so good and reliable.
That's why our advice to the leadership was: do not create a new identity, but express your appreciation for the identity that already exists.
With a detailed and inspiring video we put various ambassadors in the spotlight. Several other media, such as posters and infographics, showed that the work everyone was doing was great.
We successfully reached employees by creating an experience that is relevant to them. And by using characters that really look like ABB employees.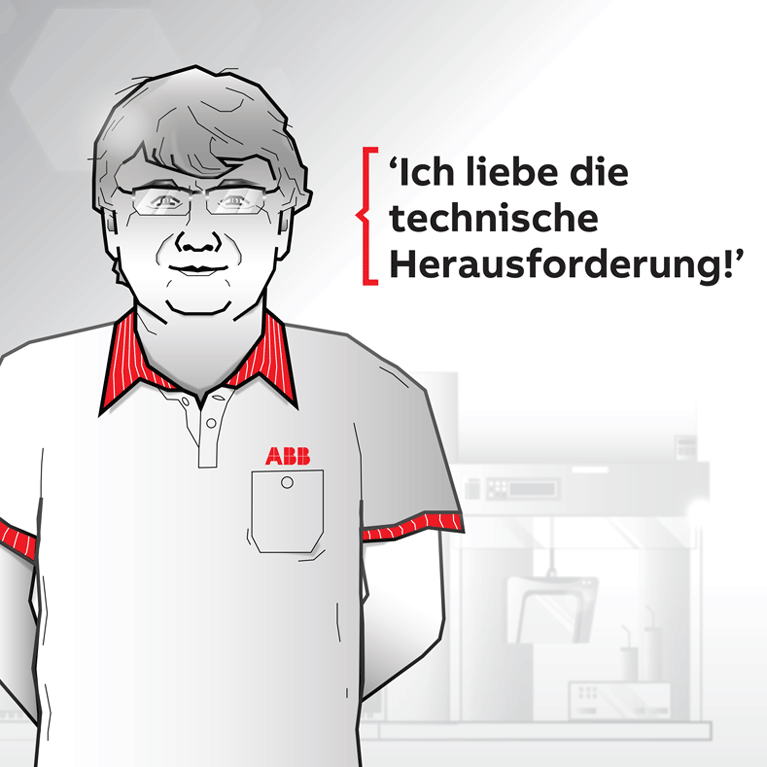 Results
There were many positive reactions to the campaign. This led to full participation in all innovation workshops. And thanks to these interdepartmental workshops, the interaction between the diverse groups of employees increased.
Thanks to this campaign, we achieved exactly what was needed to engage and inspire the different employees.
"When I first saw the video about our new identity I got goosebumps"
Employee Production facilities
"Funk-e really helped us narrow our focus and tell the right story"
Manager and project lead at ABB
Your internal communication
starts at Funk-e