We at Funk-e aspire to live in a world without any explanation waste. Of course, we know that means plenty of explanations need to be made, and a lot of understanding still needs to be crated. Together with Funk-e, you can help us achieve our mission of zero explanation waste by optimising your explanations and communications.
Download our publications below to learn how you can begin your journey to zero explanation waste.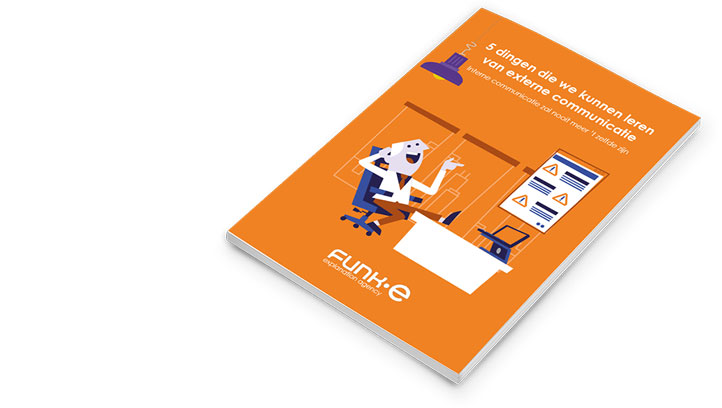 5 things we can learn from external communication
Does explaining take up too much of your time?
Struggling to inform your audience in an engaging way? We're always happy to help! Just give us a call on +31 (0) 10 413 27 34 or fill in the contact form below.