Make a promotional video.
Funk-e makes your complex topics clear in no time!
Why make a promotional video?
Make complex topics clear in 75 seconds!
Do you feel that you product, concept or policy is not getting the attention in deserves? We know just what you need to get the attention you want; a promotional video!
We use a fixed method in which we create the script and storyboard for your promotional video together within 4 hours! We've already created more than 5,000 productions, want to know what yours might look like?
1,000+ happy Funk-e customers.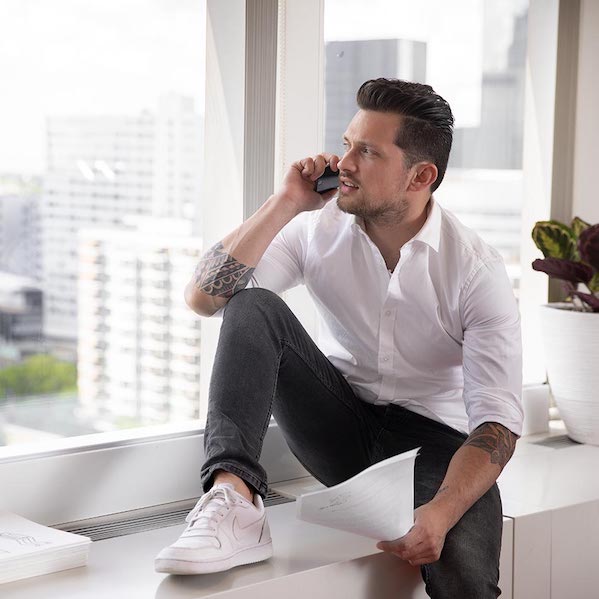 It starts with explanation advice
How can you best explain your topic to your target group and reach your goal? Our explanation experts are happy to discuss your project together. The better we understand your needs, the better we can advise you!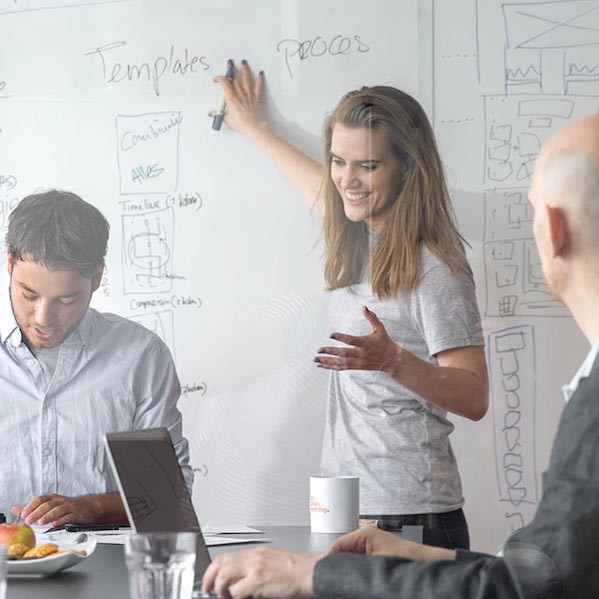 Create the concept together
In a session, you work together with our explanation experts for both text and illustrations. Through a series of critical questioning, they will dig down to the core of your subject and help you make choices. Together, we structure the animation by creating the script and storyboard. We don't want to waste any of your time, so we process your feedback on the spot and have your concept defined within one day!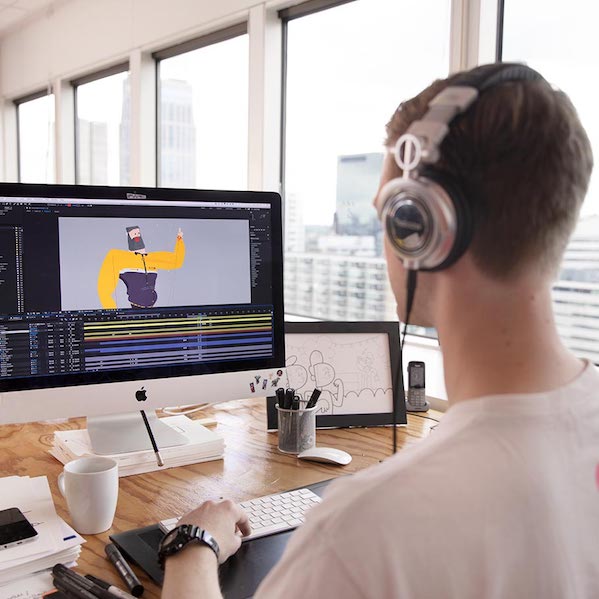 Efficient production process
Now it's your time to relax, the Project Manager will take over and ensure the script and storyboard are brought to life! The voice-over is recorded, illustrations are made and animated, and finally, the sound effects added. If you wish, we can also convert the animation into any language that you desire.
Struggling to inform your audience in an engaging way? We're always happy to help! Just give us a call on +31 (0) 10 413 27 34 or fill in the contact form below.
Funk-e promotional videos
Why a promotional video?
So, you've come up with a great new product, started a business, or had an idea and you want everyone to know. How can you realistically reach all the people you want to in an engaging way? Advertisements are just too expensive, and who still watches TV anyway?
Introducing Funk-e promotional videos! Now you can have your very own unique promotional video made just for your product or business. At Funk-e, we make 75 second animations to explain your brand new idea in a short and engaging way. With a dash of humour, you'll have your audience captivated in no time.
You can feel free to use your promotional video in any way you want, both internally and externally. You could perhaps put it on your website, intranet, at a trade show, or even carry it around on your phone! With a promotional video, you no longer have to worry about your viewers disengaging, our short films are sure to keep your audience interested and get your entire message across clearly.
What will the promotional video look like?
That promotional film must of course look super attractive. However, at Funk-e we believe that clarity and explanation quality is always the number one priority. How is a person going to purchase your product if they don't even understand it in the first place?
It's completely up to you to decide which style you want to use for your promotional film. At Funk-e, you can choose from either our Basic or Extended styles. If you want your promotional video to resemble your corporate identity, you can have your very own unique custom style made!
Are you enthusiastic about having your own promotional film made? We are too! Take a look at our portfolio or contact us directly to learn more.