Take big steps with our
e-learning.
At Funk-e we design 15-minute e-learning modules. Together with you, we start figuring out what core message makes the biggest impact. The gamification element tests if your team understands the information. Result: an involved target group and information that will stick.
What makes our e-learning different?
We explain. We do not only provide information and instructions. We make sure that your team really understands what the problem and solution is.
Complete
A complete story, from introduction to instruction.
Online & offline
More than just online, due to downloadable elements.
Creative
Visual storytelling: we sketch every situation.
ApproachThis is how we work:

Step 1: Design e-learning

Step 2: Produce e-learning
Design the e-learning
Within one day, we design your e-learning together with you. Then you'll receive the first concept.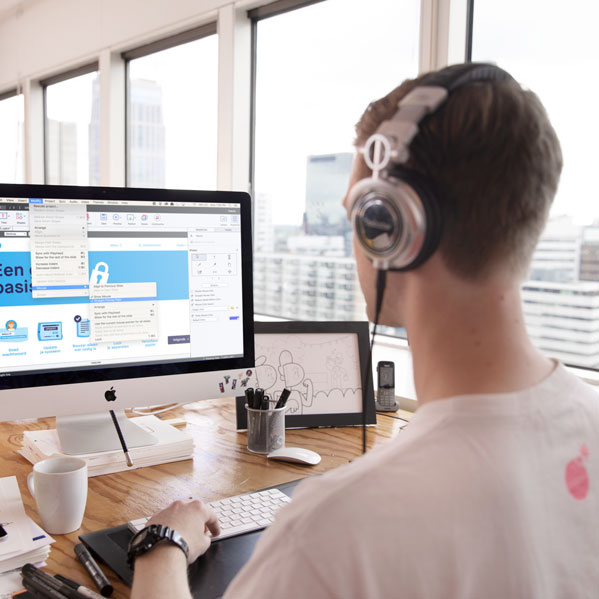 Produce the e-learning
Our creative team starts to work. We illustrate and create your e-learning. Result? Your tailor made, interactive e-learning.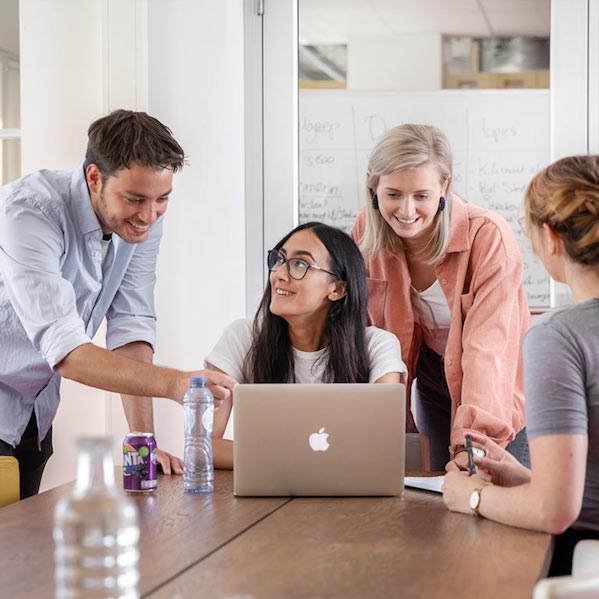 Test the e-learning
Does the system work? Is the content ok? Is the quiz working? All questions that will be answered in the testing phase.
Interested in how to create an effective
e-learning?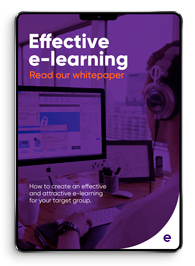 Proud internal
communication partner of
Your internal communication starts at Funk-e.