How a combination of design sprints and joint brainstorms make it super easy to work with us
The media-making process is just as important.
Creating media can be quite challenging. How do you get exactly what you need to achieve your goal without losing weeks of your time?
At Funk-e, we realise that it is not your goal to make media.
Media should help you achieve your other goals, that is why we have looked very critically at the process. How can we make the media production process as effortless, controlled and enjoyable as possible?
Read more about how we develop animations and infographics below:
1. Preparation
Everything starts with thorough preparation. In our case, it means that we ask you to complete a homework form. Discuss this form well with all your colleagues who have knowledge regarding the topic. This ensures you are all aligned internally.

We then discuss your completed form in an intake interview.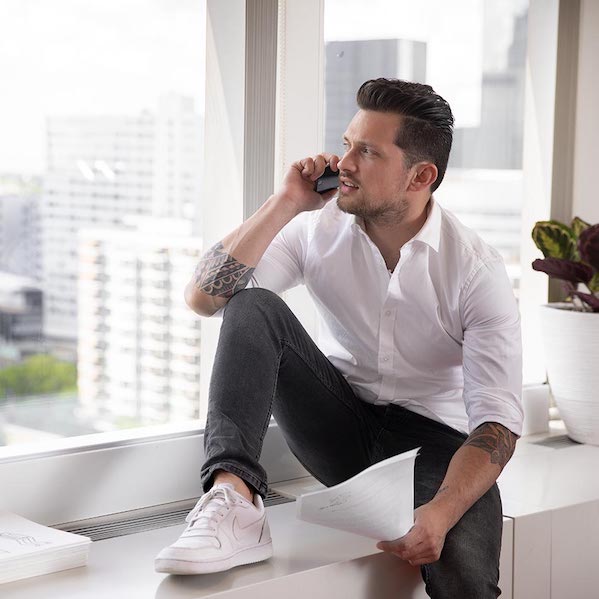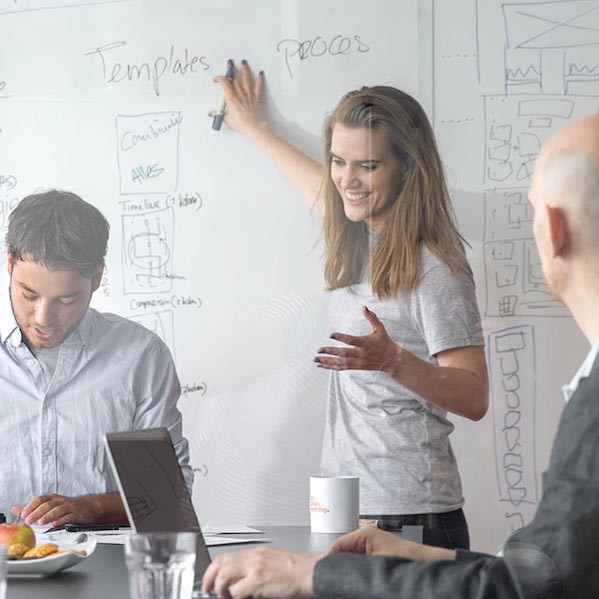 2. The session
Immediate clarity on what your animation will look like!
We create a script and storyboard together with you in a four-hour session (can be shorter for an infographic). You are encouraged to provide feedback on the spot, which we will process immediately so that at least 90% of your concept is defined by the end of the session. By investing a bit more time in the beginning, you save yourself hours of time and frustration later in the process!
Important: Bring the right people to the session!
3. Script & storyboard
With an animation, everything starts with a script. A storyboard is then made based on this. By developing both in one session, we ensure that they connect seamlessly and logically. This makes sure that your animation is as clear and understandable as possible. If you prefer, you can also add more visuals to the animation; you don't always have to say what you show.
For infographics, the storyboard is worked out in a sketch that shows the overall picture.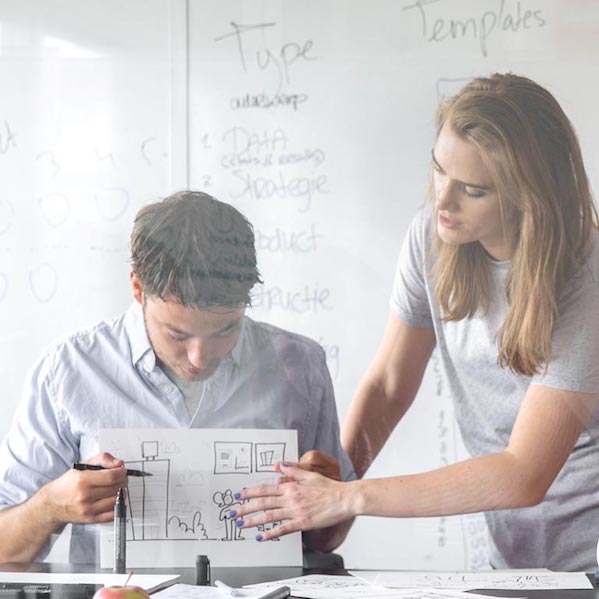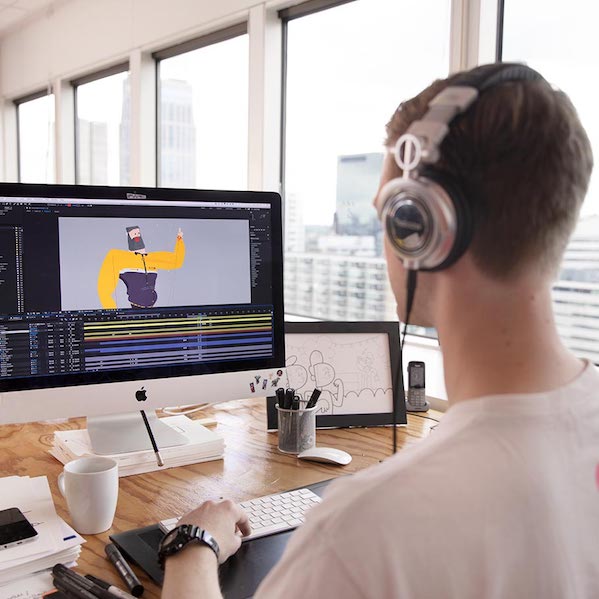 4. Production
Bringing the story to life!
As soon as we have a storyboard, we can get started.

For an animation we can make the illustrations, make them move, record the voice over and make the sound effects.

For an infographic we will elaborate on all illustrations and design the overall picture. Awesome!
1,000+ happy Funk-e customers.
Struggling to explain an abstract topic?
Struggling to inform your audience in an engaging way? We're always happy to help! Just give us a call on +31 (0) 10 413 27 34 or fill in the contact form below.