Simplify learning with an instruction video.
Funk-e makes your topic clear in no time with our instructional videos!
Explain complex topics in 75 seconds.
Without rules and instructions, the world would be a very chaotic place. Do you want your business to work as efficiently as possible? Or do you have to introduce a new way of working? Explaining these topics can be very challenging, especially when your colleagues are used to working in a specific way. Funk-e facilitates change with instructional videos that explain any complicated instructions you need within 75 seconds. With a Funk-e instructional video, your colleagues will know exactly what is expected of them and how they need to implement the change.
Funk-e uses a fixed method to create animated videos where we work with you in a session to create a script and storyboard within 4 hours! We always make sure to have at least 90% of your concept fully defined by the end of the session, so you know what your video will look like. With over 5,000 productions made already, we know exactly how to advise you for any explanation situation! Curious to learn more?
1,000+ happy Funk-e customers.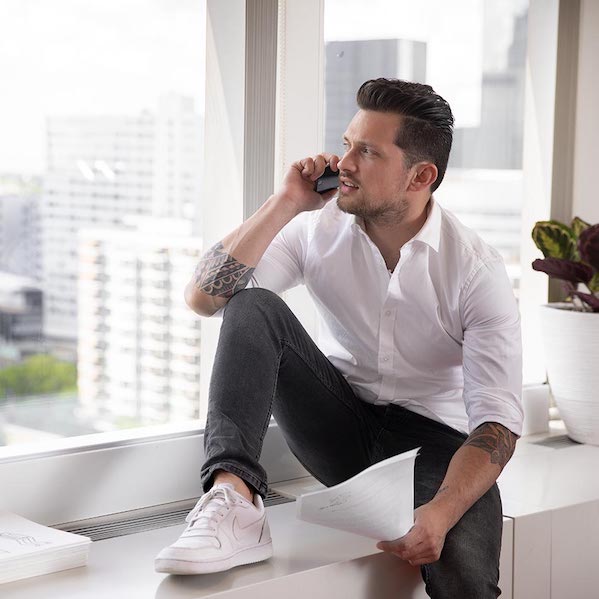 It starts with explanation advice
How can you best explain your topic to your target group and reach your goal? Our explanation experts are happy to discuss your project together. The better we understand your needs, the better we can advise you!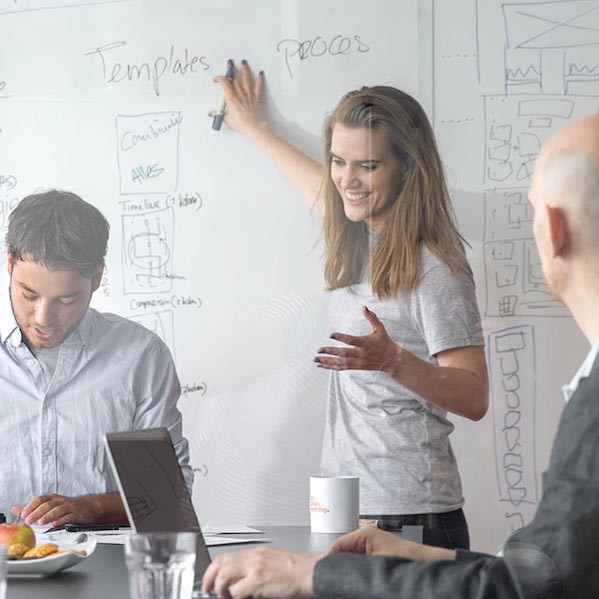 Create the concept together
In a session, you work together with our explanation experts for both text and illustrations. Through a series of critical questioning, they will dig down to the core of your subject and help you make choices. Together, we structure the animation by creating the script and storyboard. We don't want to waste any of your time, so we process your feedback on the spot and have your concept defined within one day!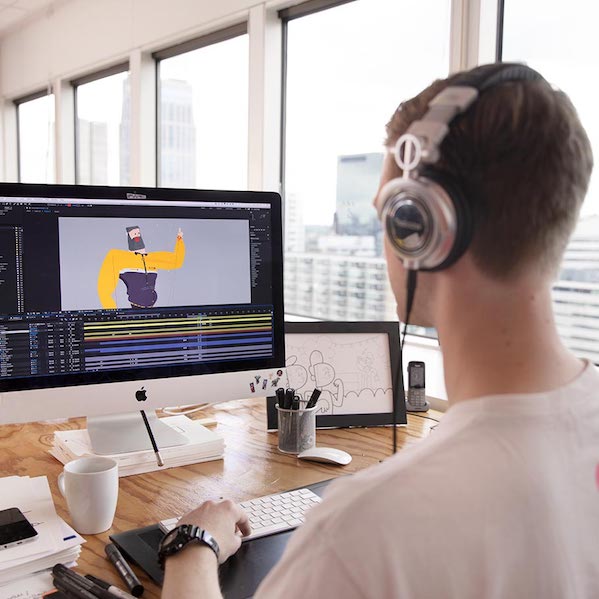 Efficient production process
Now it's your time to relax, the Project Manager will take over and ensure the script and storyboard are brought to life! The voice-over is recorded, illustrations are made and animated, and finally, the sound effects added. If you wish, we can also convert the animation into any language that you desire.
Struggling to inform your colleagues in an engaging way? We're always happy to help! Just give us a call on +31 (0) 10 413 27 34 or fill in the contact form below.
Funk-e instruction videos
The advantage of having an instructional film made.
So, you have a large company with all different plans, protocols and processes. Yet, you want everyone to know this information to make everything within your company run as smoothly as possible. Imagine the consequences if your employees aren't aware of your safety protocols, or data privacy regulations? Of course you want to prevent any accidents, but how can you ensure that everybody is aware of and understands the relevant information?
Here at Funk-e, we're experts at explaining complex topics. We've made thousands of explanation videos for our awesome clients, making complex topics clear for over 10 years. Our instructional animations last 75 seconds, but each second is used with a purpose, finding the most effective way to get your message across to the target audience.
What does an instructional animation look like?
We offer two different types of animation styles, and it's entirely up to you which style we use in the production of your instructional video. You can choose the Extended style, with a lot of detail and movement. Or perhaps if you're short on time or budget, you can opt for the Basic style which has less detail, but still explains just as clearly! We also have several standard Funk-e styles for you to choose from, or you can go with your own unique custom style to perfectly align with your businesses look and feel!
How can you distribute an instruction animation?
Say goodbye to the days of boring presentations and thick instruction manuals! Now people can watch your instructional videos instead to quickly and easily learn everything they need to know. Instructional videos can be used in countless ways; you may choose to have it on your website, on your intranet or send it in an email. Are you curious about making an instructional video? Why not take a look at our portfolio!
Want to make an instructional video?
Having an instructional video made is the ideal way to simplify your complicated work instructions. But they are not only suitable for internal processes, they're also great for explaining a complex or technical product or service!
Another advantage offered by instructional videos is that you can show anything you want with illustrated content. Perhaps you would like to show what happens when people don't follow your instructions? If you have an instructional animation made, there is no need for a special effects team, and nothing is left to the imagination. A disaster scenario can be displayed just as easily as simple instruction, that's the power of an instructional animation!