Explain complex topics with an infographic.
Ensure your target audience understands you!
Do you need to explain a complicated process, project or result? Perhaps to your colleagues or employees? No need to worry, an infographic is the perfect tool to support you in clearly explaining complex information with text and illustrations. An infographic is extremely flexible in terms of distribution; it can be used both online and offline. You may choose to use it on your website or intranet, or perhaps print them out and give them to colleagues or hang them on that bare wall. Take a look at some of our examples below to get an even better idea of how you could use an infographic!
1. Step-by-step plan
A work process sometimes consists of many infinitely complicated steps. Infographics allow you to simplify processes in a step-by-step method.
You can choose to hand them out to colleagues so they can read it at their own pace and show it to their colleagues if they wish. When they do read the infographic, the combination of text and visuals will ensure that they understand the information as well as possible.
2. Comparison
Although results are very important to share, it is often not very interesting to look at. Infographics are the ideal way to present figures and compare them to previous results in a way that is attention-grabbing. With an infographic, you are able to concretely illustrate your results and relate them to relevant numbers, and also clearly illustrate the link between numbers.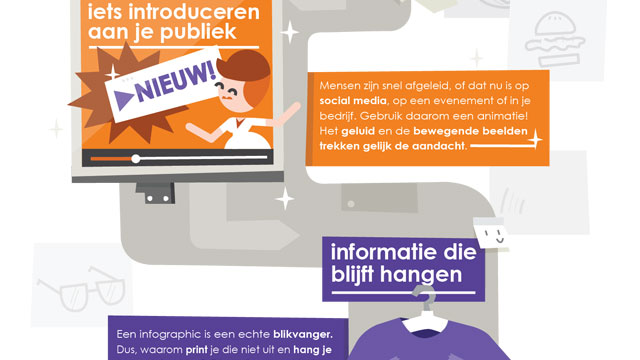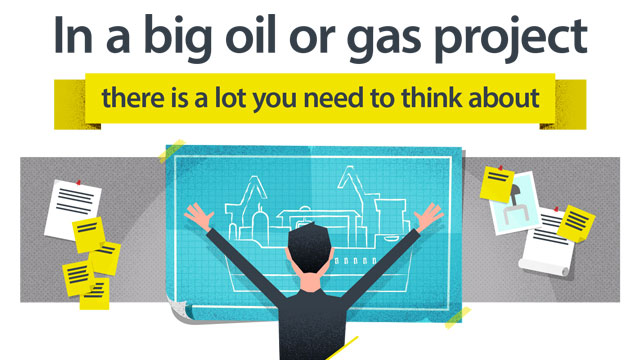 3. Timeline
Is something happening in the near future that you need to prepare for? Are you worried about making sure your team is prepared? Make the steps crystal clear with an infographic! Your colleagues will be able to see everything they need to expect together on one canvas, and you can leave the infographic hanging for a while so that everybody keeps up with the change!
1,000+ happy Funk-e customers.
Looking for a way to simplify your change?
Struggling to find ways to reach your audience in an engaging way? We're always happy to help! Just give us a call on +31 (0) 10 413 27 34 or fill in the contact form below.