Make a memorable business presentation.
With the right resources, you can take your business presentations to a whole new level!
Make your business presentations convincing!
Giving an important presentation is never easy. Your audience is often distracted and it's so difficult to make sure they know what you're saying. Funk-e can help you to simplify and develop your business presentation so you can blow your audience away. We use creative tools such as infographics and explanation animations to captivate your audience and make sure they understand what you're saying.
An explanation animation is the perfect way to introduce a difficult subject, but also makes a great way to start your presentation! With the assistance of an animation, you can ensure that your message is consistently clear. Once you've shown your animation and the audience knows what you're talking about, you can finally dive deeper into the subject and get to the core of your presentation. An infographic is the perfect tool to use after your presentation so that colleagues can look back later and use it to refresh their memory or convince their fellow colleagues of a point you made.
Want to know more?
1,000+ happy Funk-e clients.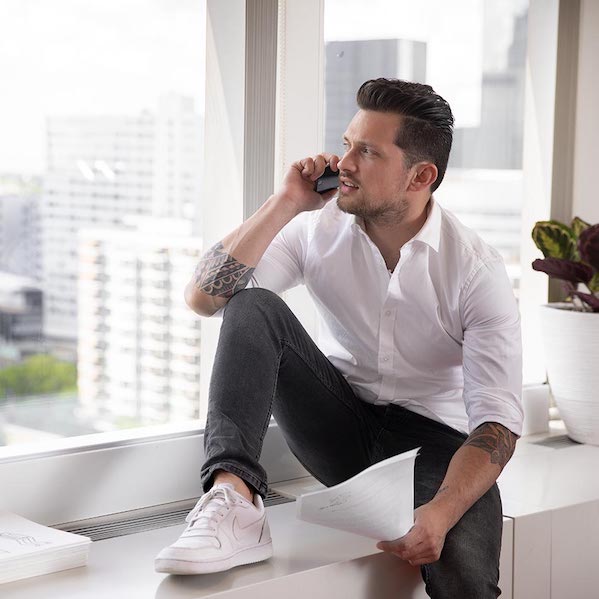 It starts with explanation advice
How can you best explain your topic to your target group and reach your goal? Our explanation experts are happy to discuss your project together. The better we understand your needs, the better we can advise you!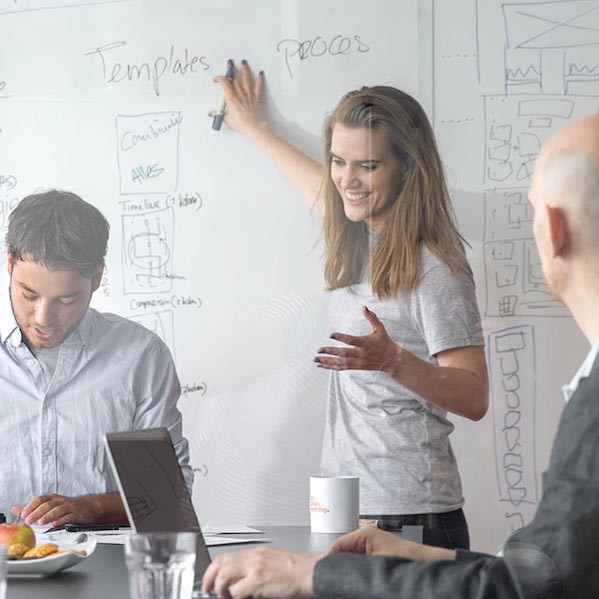 Create the concept together
In a session, you work together with our explanation experts for both text and illustrations. Through a series of critical questioning, they will dig down to the core of your subject and help you make choices. Together, we structure the animation by creating the script and storyboard. We don't want to waste any of your time, so we process your feedback on the spot and have your concept defined within one day!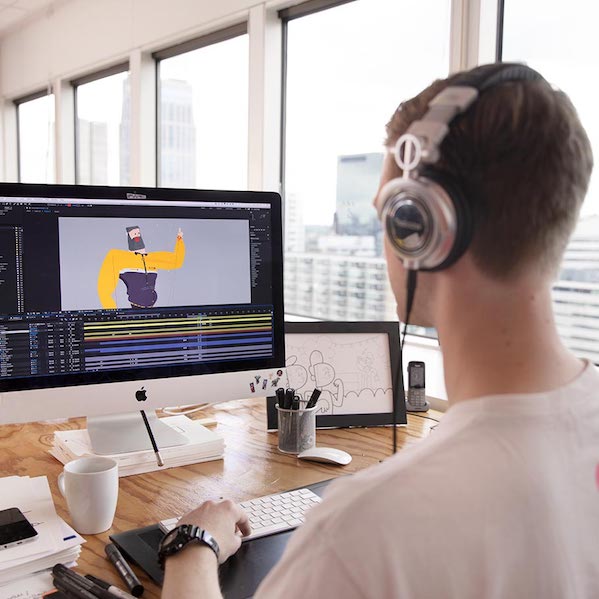 Efficient production process
Now it's your time to relax, the Project Manager will take over and ensure the script and storyboard are brought to life! The voice-over is recorded, illustrations are made and animated, and finally, the sound effects added. If you wish, we can also convert the animation into any language that you desire.
How can you choose an animation?
Choose your animation in two simple steps!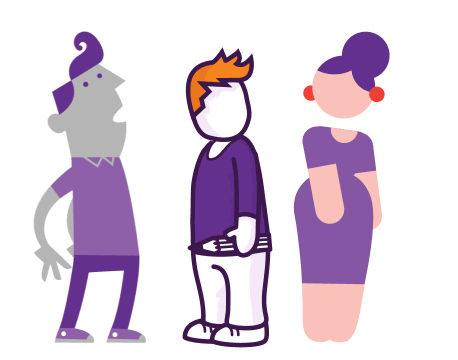 1. Choose a style
You can choose from one of our three standard styles; Vintage, Handy or Business. We also offer tailor-made styles if you need something with a personal touch. The custom styles are fully aligned with your corporate branding, and the proprietary rights are yours to keep so you can use the style in the future.

2. Level of detail
We offer two levels of detail; Basic and Extended. More detail means extensive backgrounds, more emotion in the characters and more movement. Extended detail is perfect if you want your animation to have a sense of humour or make recognisable faces or characters.
Your presentations will never be boring again!
Do you have something complicated that you need to explain? We're always happy to help! Just give us a call on +31 (0) 10 413 27 34 or fill in the contact form below.
Need to explain something else as well?
Vision
Inspire and motivate with a clear vision.
Strategy
Explain your new strategy or annual plan.
Instructions
Increase workplace efficiency or onboard new employees.