Communicate change through animations.
How Deloitte used animations to implement IT changes.
Nowadays, no business can function without technology. Obviously! And for everyone to be able to do their job well, it's necessary to stay up to date with the latest IT-development. But changing any software or hardware in an entire company, is no easy task.
So, how can you prepare your colleagues for such a change?
The Dutch division of multinational consulting firm Deloitte also came to us with this question. The company wanted the entire division to switch to a brand new laptop provider within only one day! To make this vision become a reality, it was essential that every employee was aware and open to change. The whole plan had to be explained in a clear and understandable way. One suggestion was to give a workshop, but when the change affects 5,000 people, Deloitte would probably be giving workshops for months and months.
A few days before the IT-changes took place, the last one was shown. The animations also explained how the employees should prepare for the IT-change. That way, they could go back to work quickly.
The plan to introduce the laptop switch didn't only contain animation video as communication-tool. Deloitte used one of their characters of their personalised Funk-e animation-style for flyers, e-mails and their support-site. Oh, and they also gave that character a name: George!
Going International
Everyone was fully prepared on the day of the laptop switch. Even T-shirts were worn with George on them! Almost all employees registered on time to exchange their laptops. The communication methods were so popular that even divisions of Deloitte from other countries used the same series! George was also used to implement changes in Canada, Italy and England.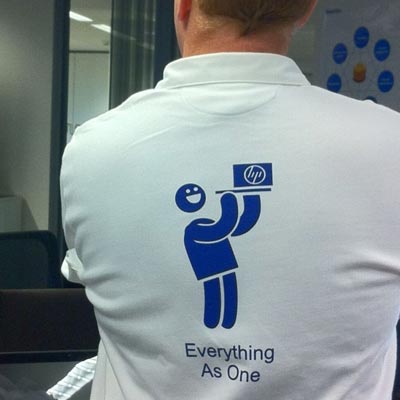 Let's explain your change together!
Do you want to hear more about how we've helped other organisations change? We're always happy to help! Just give us a call on +31 (0) 413 27 34 or fill in the contact form below.