3D printing is becoming increasingly popular within the Ministry of Defence, now that all Defence staff are working together.
Situation
Within defence, 3D printing is becoming increasingly popular. There are many great benefits to adopting this technology due to the ability to help people anywhere around the world. But it's very easy for things to become complicated with all those designs floating around, so you need everybody to be working in sync.
People from the Royal Netherlands Army were working with different techniques, because they did not even know that other people were doing it. This meant that they couldn't learn from each other. That's exactly why the Ministry of Defence introduced the Additive Manufacturing Centre (AM Centre) to provide one central point to coordinate all 3D print initiatives.
Question
Not everyone is familiar with recent 3D printing developments and what is possible with them. Additionally, the AM centre is completely new, so it must first be introduced. How can we ensure that the whole Ministry of Defence understands the value of 3D printing and how the AM centre can help them?
Solution
To clarify the added value of 3D printing for the Ministry of Defence, an animation was chosen. The animation provides examples of some initiatives which have already taken place. Some examples were the heavy bracket on helicopters, or the weapon holder in Mali; all recognisable situations to inspire employees.
We continued the story with the introduction of the AM centre and broadly the ambitions that the Ministry of Defence has with 3D printing; this created the AM Roadmap. The roadmap was further explained in an infographic, where we provided a more detailed explanation going over the different phases so that employees know exactly what to expect. Due to international cooperation, it was agreed to make both a Dutch and English version. The resources were distributed via mail, placed on websites and the infographic was placed at barracks in 'strategic' locations. This way, we reached the target groups both online and offline, so that everybody became aware of the possibilities with 3D printing!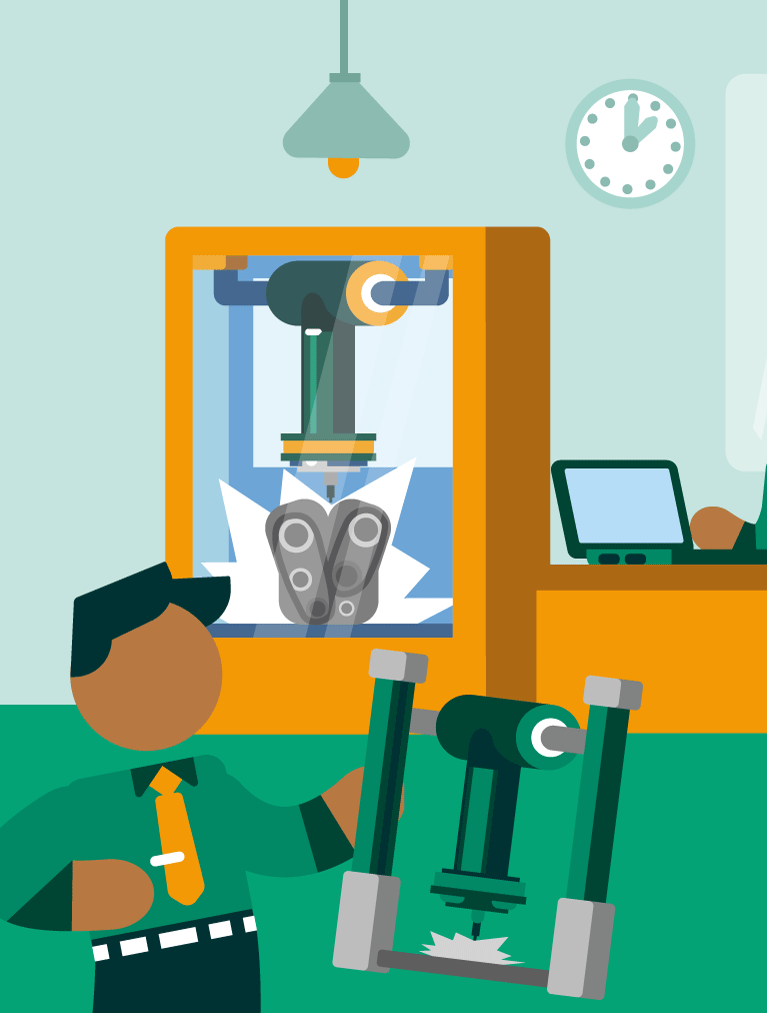 I think the result very progressive and fits very well within our organisation
Royal Netherlands Army
Does explaining take up too much of your time?
Struggling to inform your audience in an engaging way? We're always happy to help! Just give us a call on +31 (0) 10 413 27 34 or fill in the contact form below.