Let's make an explanimation together.
With an explanimation, everything becomes clear in 75 seconds!
Why an explanimation?
At Funk-e, we like to explain everything clearly!
Explaining a product to customers, clarifying the company's vision or clearly articulating the new internal policy for your colleagues; explaining is no easy task. How can you find a way to explain all these complex topics clearly, and in an engaging way? Fortunately, we've solved that problem with our explanimations! These are short animated videos in which any topic can be clearly and easily explained to any target audience you desire. Our fixed production method allows us to work together with you to create a script and and storyboard together in our four hour session. We immediately process your feedback on the spot and we'll have 90% of your concept finalised by the end of the session!
Want to know more?
1,000+ happy Funk-e customers.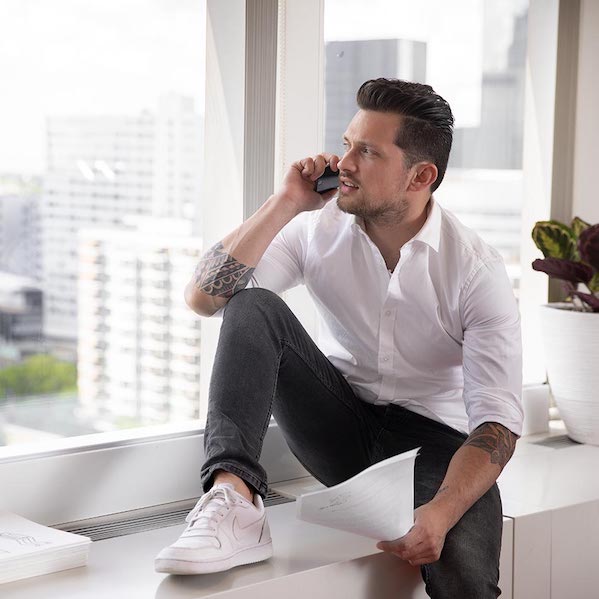 It starts with explanation advice
How can you best explain your topic to your target group and reach your goal? Our explanation experts are happy to discuss your project together. The better we understand your needs, the better we can advise you!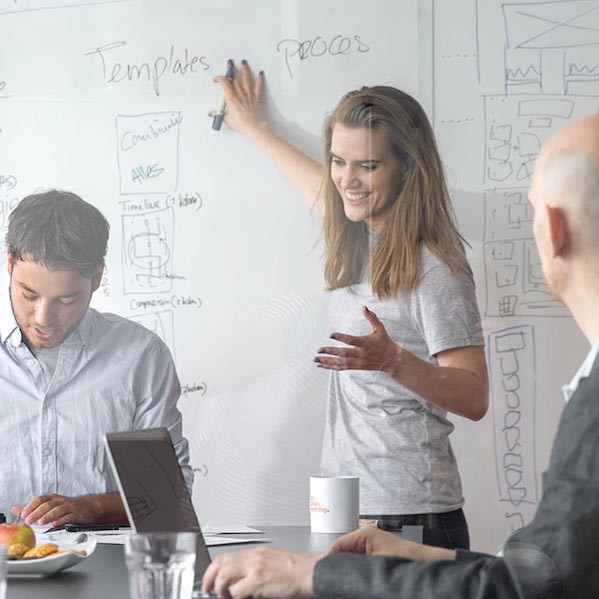 Create the concept together
In a session, you work together with our explanation experts for both text and illustrations. Through a series of critical questioning, they will dig down to the core of your subject and help you make choices. Together, we structure the animation by creating the script and storyboard. We don't want to waste any of your time, so we process your feedback on the spot and have your concept defined within one day!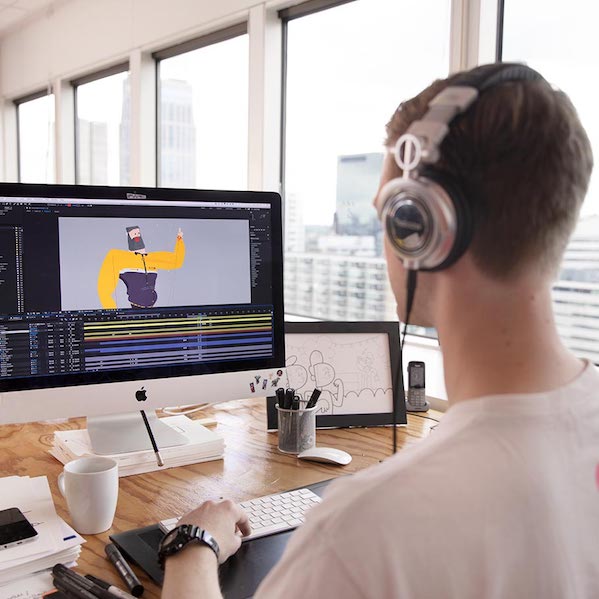 Efficient production process
Now it's your time to relax, the Project Manager will take over and ensure the script and storyboard are brought to life! The voice-over is recorded, illustrations are made and animated, and finally, the sound effects added. If you wish, we can also convert the animation into any language that you desire.
What are you waiting for?
Do you want to know more about explanimations? We're always happy to help! Just give us a call on +31 (0) 10 413 27 34 or fill out the contact form below.
Let's make an explanimation together!
What is an explanimation?
At Funk-e we make explanimations. These are 75-second animated clips which explain new, complex or abstract subjects in a super clear and engaging way. We do this with simple words, a touch of humour, and most importantly we always get to the core of the subject. In just 75 seconds, we can bring any dull topic to life! No matter how tricky, boring or abstract; our explanimations will have your target audience captivated in no time.
Why should you make an explanimation with us?
An explanimation creates endless opportunities for you and your business! If for some reason you want three elephants dancing salsa while deep sea diving, that's not a problem! The power of animation gives us total flexibility in the ways that we bring your story to life. Explanimations can easily visualise all situations, concepts or metaphors; something that is not always possible with film! Just think, how could you visually explain complicated software or technical projects? Or a savings account? Often we find that our explanimations are best able to help our customers with complex, hard to define topics.
What makes a good explanimation?
As an explanimation company, we know exactly which situations are best for explanation animations. The key to an effective explanimation is to get to the core of the problem, and then answer it with a clear and logical structure that is easy to understand. At Funk-e, our team of expert explainers will help you get to the core of your problem and build an appropriate and logical structure for your story.
It's also crucial for a good explanimation that text, image, voice-over and sound effects are perfectly matched and synchronised. Doing so will ensure that your story will be told clearly on the first time, every time, within just 75 seconds! Perhaps you would also like to add extras to your animation? Of course, that's not a problem! We offer explainer video services so that you can have your animation made exactly the way you want. Do you want Spanish subtitles? Or maybe you need an explanimation that is longer or shorter than 75 seconds? It's all possible when you make your explanimation with Funk-e, so give us a call now on +31 (0) 10 413 27 34!