Boost your message with an animated video.
Explain your complex subject in 75 seconds with our captivating animations.
Why make an animated video?
Are you trying to explain a complicated, technical product? Or demonstrate a lengthy new internal process? Nobody wants to sit through a painfully long presentation, or read long-winded walls of text. Spare your customers and employees from the trouble by having an animation made! With an animated video, you can quickly explain and visualise these important yet complex topics.
Creating animated videos with Funk-e is fun, simple and effortless. We use a fixed method which allows us create the script and storyboard together with you in our 4 hour session, and have a complete production plan ready by the end of the session! With over 5,000 productions already made, Funk-e knows everything there is to know about making animations!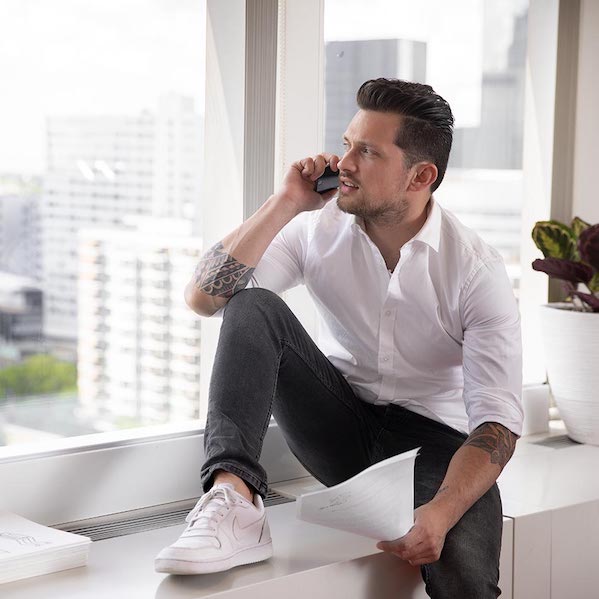 It starts with explanation advice
How can you best explain your topic to your target group and reach your goal? Our explanation experts are happy to discuss your project together. The better we understand your needs, the better we can advise you!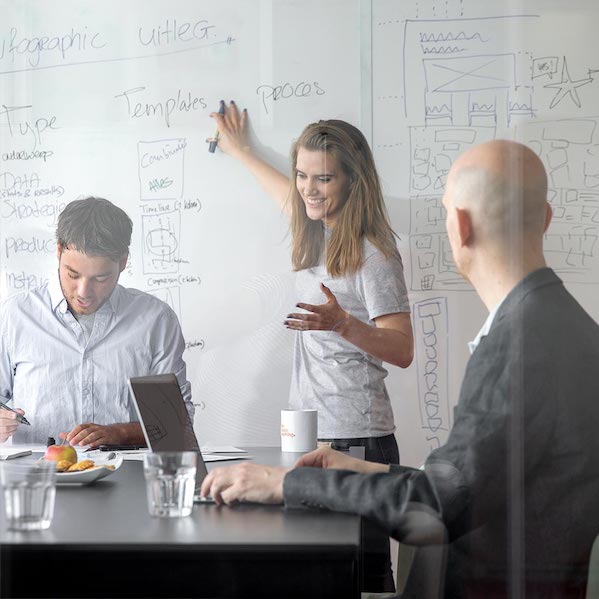 Create the concept together
In a session, you work together with our explanation experts for both text and illustrations. Through a series of critical questioning, they will dig down to the core of your subject and help you make choices. Together, we structure the animation by creating the script and storyboard. We don't want to waste any of your time, so we process your feedback on the spot and have your concept defined within one day!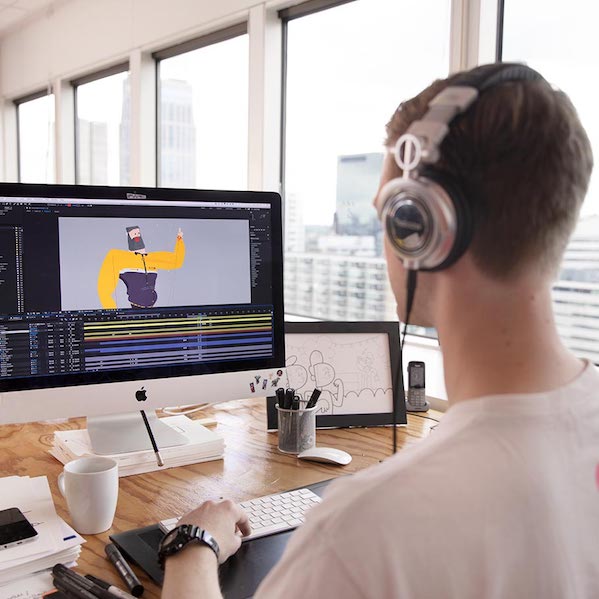 Efficient production process
Now it's your time to relax, the Project Manager will take over and ensure the script and storyboard are brought to life! The voice-over is recorded, illustrations are made and animated, and finally, the sound effects added. If you wish, we can also convert the animation into any language that you desire.
I need an animated video!
Want to learn more? Or perhaps just need a friendly chat? Give us a call on +31 (0) 10 413 27 34 or email us at info@funk-e.nl
Funk-e animated videos
Clear animated videos
Have you ever considered having an animated video made? With an animated video, you can quickly and easily show your target audience what you are selling, changing or teaching. Of course, it's important that the animation looks visually appealing, but the most important part is always the story. Is it clear? will it be recognisable and understandable by the target audience? Fortunately, clarity is our speciality. Over the years we have developed and refined our production method to figure out the best way to make concrete and clear explanations of many difficult subjects.

Want to make an animated video together?

Funk-e makes animated videos in which complex topics are made super clear for your target audience. Together with our explanation experts, you will sit down and work out the best possible script and storyboard for your animated video. After only four hours, you will be able to see exactly how your animation video will look!

What does the animated video look like?

It's up to you to decide what the animated video should look like. We have two different types of animation styles: Extended, which has lots of movement and detail, or Basic, which is less detailed but much faster to produce. Although the styles differ in detail, both will provide you with an exceptional level of explanation quality. You can also choose from standard Funk-e styles or get your own unique custom style to perfectly align with your corporate branding!