Explain all of your complex topics with animations and infographics from Funk-e.
Our animation studio
New products, processes, strategy? You name it, we explain it.
Are you looking for a great animation studio for your own explanatory animation? Are you looking for an easy and effortless experience? Funk-e is here for all your animation needs! We have over 10 years experience explaining everything from business strategies to space shuttles. Our animations are suitable for both external and internal communication. So we can explain topics for product sales, but we're also very experienced at explaining internal topics such as work processes, strategies or instructions.
Our animation studio runs on a fixed method in which we create the script and storyboard together with the client within 4 hours. This way, we get the hard work out of the way early and the concept developed quickly so you can sit back and relax while we do the production! With over 5,000 productions already made at Funk-e animation studio, we know everything there is to know about animation. Interested in learning more?
1,000+ happy Funk-e customers.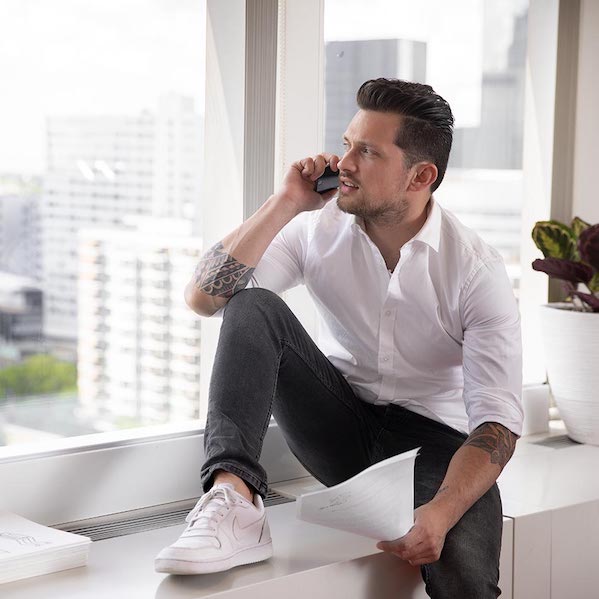 It starts with explanation advice
How can you best explain your topic to your target group and reach your goal? Our explanation experts are happy to discuss your project together. The better we understand your needs, the better we can advise you!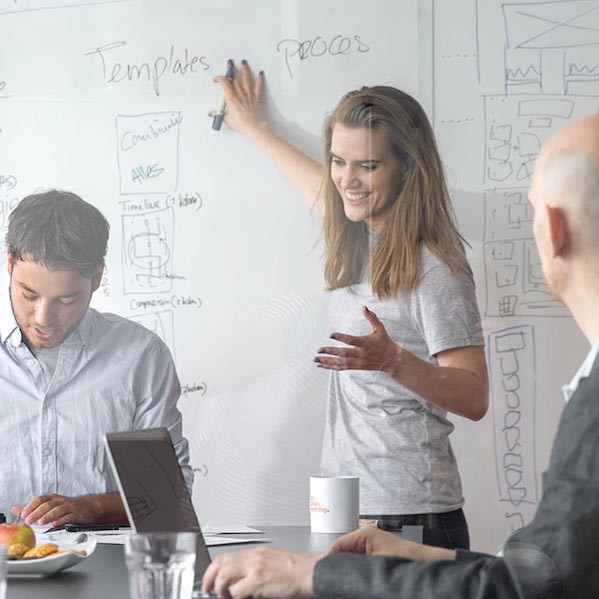 Create the concept together
In a session, you work together with our explanation experts for both text and illustrations. Through a series of critical questioning, they will dig down to the core of your subject and help you make choices. Together, we structure the animation by creating the script and storyboard. We don't want to waste any of your time, so we process your feedback on the spot and have your concept defined within one day!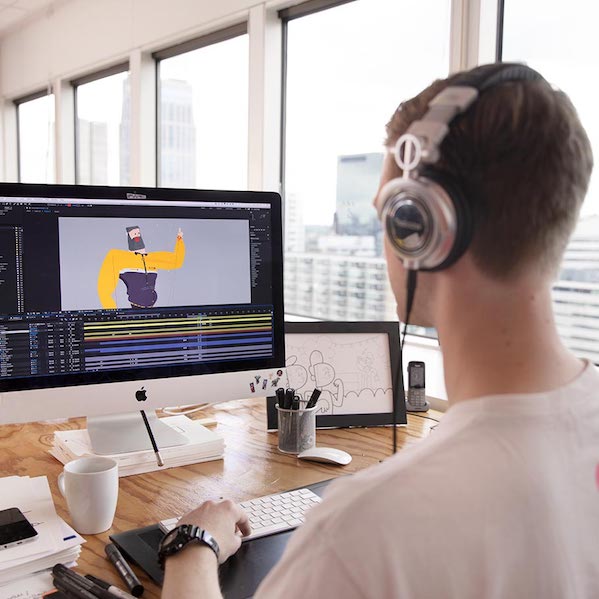 Efficient production process
Now it's your time to relax, the Project Manager will take over and ensure the script and storyboard are brought to life! The voice-over is recorded, illustrations are made and animated, and finally, the sound effects added. If you wish, we can also convert the animation into any language that you desire.
Explain yourself in no time!
Want to learn more? Or perhaps just need a friendly chat? Give us a call on +31 (0) 10 413 27 34 or email us at info@funk-e.nl
Animation studio
There are so many ways to explain a complex topic, but explaining it clearly is a whole new challenge. One of the most effective ways to simplify a complex topic is through animation. Once you're identified your topic and target audience and message, you need to find yourself an animation studio. Funk-e has been making animations for over 10 years, so we know what works and what doesn't. We're always happy to help people tell their stories, and we make sure the process is as effortless as possible for all our customers. With our four hour sessions, we're able to get a full animation video concept defined as well as create a full script and storyboard. The benefit of this is that you will already know what your animation will look like after only four hours! Then you are encouraged to give feedback and optimise, and within no time you have a finished animation that you can share wherever you want! Interested? simply fill out our contact form and we will get back to you within one business day.
Why use a business animation?
So you've already got an awesome product, new internal policy or great concept you want to explain and share with the whole world. You've already spent countless hours trying to explain your topic to people, but it seems like they still don't quite understand how it works or what you're trying to say. How can you clearly explain your story in one go? A 75-second animation video might just be the perfect solution you've been looking for! If only there was an animation studio with over 10 years experience that specialised in explaining complex topics..
Hello there! We are Funk-e, and we love explaining really complicated subjects. We're an animation studio and we make short clips known as explanation animations. These animations are the perfect way to explain your product, internal policy or concept in 75 seconds. It doesn't matter how complicated, specialised or unclear the subject is. We ensure that everybody who needs to understand the message will understand it. The possibilities with an explanation animation are endless; you can use it on your website, social media, or perhaps in a presentation. You could even play the animation at a trade show if you want to look very professional! No matter where or how you play your animation, we'll make sure that everybody understands your story in 75 seconds.
How does the animation studio work?
It's up to you to decide what your animation should look like. We offer two different animation video styles: Extended, which has lots of detail and movement, or Basic, that explains everything you need clearly, but is super fast to make. And of course, you are able to choose an animation in one of our beautiful Funk-e styles or choose to have your own custom style to align with your corporate branding.
Contact us to learn more about the explanimations we have already made in our studio!