Why did so many companies have to be so consistently vague and boring with their communication? Why not make it fun and exciting!? This is the question that started it all back in 2009.
It's true that many companies make spectacular advertisements to communicate with consumers, but pay little to no attention to other forms of communication (particularly internally). This often results in extremely dry, un-engaging business communication in the least attractive form. Think of all those lengthy documents, boring videos, incomprehensible presentations and emails with attachments that nobody will ever open. Just think, employees are the heart and soul of any business - why not make the effort to effectively communicate with them?
No more explanation waste.
That's our dream.
A world in which companies communicate in a clear, engaging and specific manner. That's our dream; only then will we be completely satisfied.
Currently, our tools to achieve this goal are our explanation products, advice and workshops. But of course, we know there's more required to fully achieve our vision. That's why we are constantly developing new services to facilitate better communication.
Contact us to hear more about our vision or subscribe to our newsletter. We'd be happy for you to join us on our journey to eliminate explanation waste!
Follow us on our journey to eliminate all explanation waste!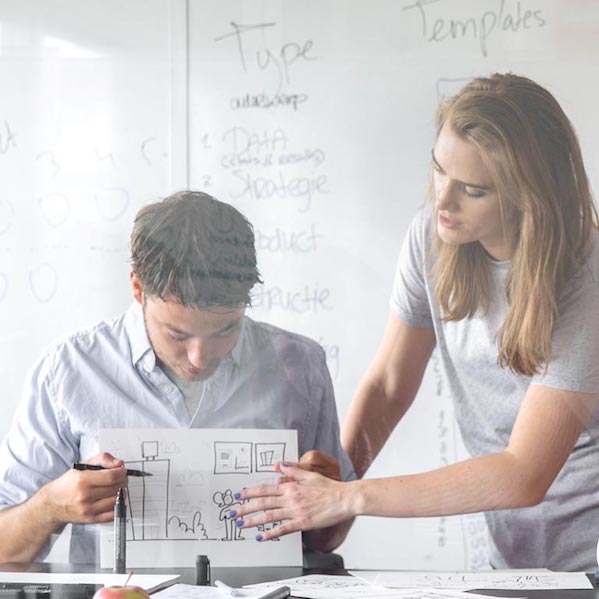 How do we work?
One of the biggest struggles of media production is having the required information and finding a way get imaginative and present it in a creative way.
That's why we work with you during our design process in a session. The session enables us to collect and process lots of information very quickly. This does mean you invest a bit more time at the start of the project, but you save countless hours in feedback time later in the project because we've already defined the concept together.
This also allows you to have a very clear idea of what the end product will look like. We define clear concepts with sketches and explanations so you're not faced with any surprises later; a truly effortless experience!
We eliminate explanation waste for all types of businesses!
Our secret weapon,
our people!
The art of explaining derives from understanding what you want to achieve, and understanding what your audience needs to achieve that with you. Knowing how, when and what to explain can be a difficult challenge, but our explanation experts are here to help. Let us present the driving force behind Funk-e!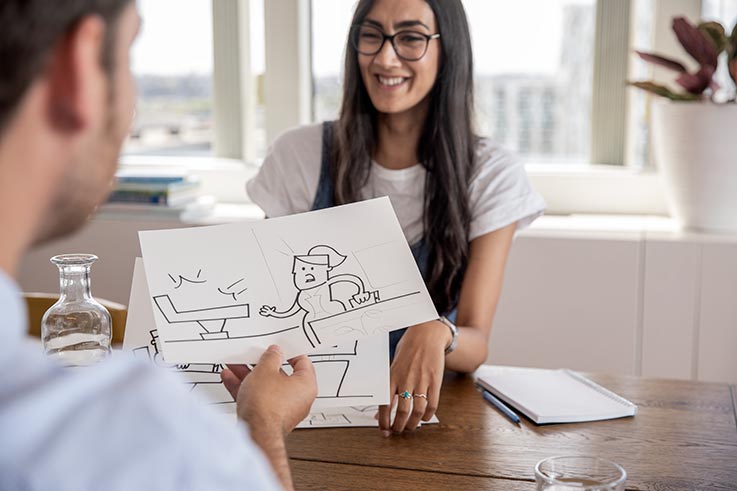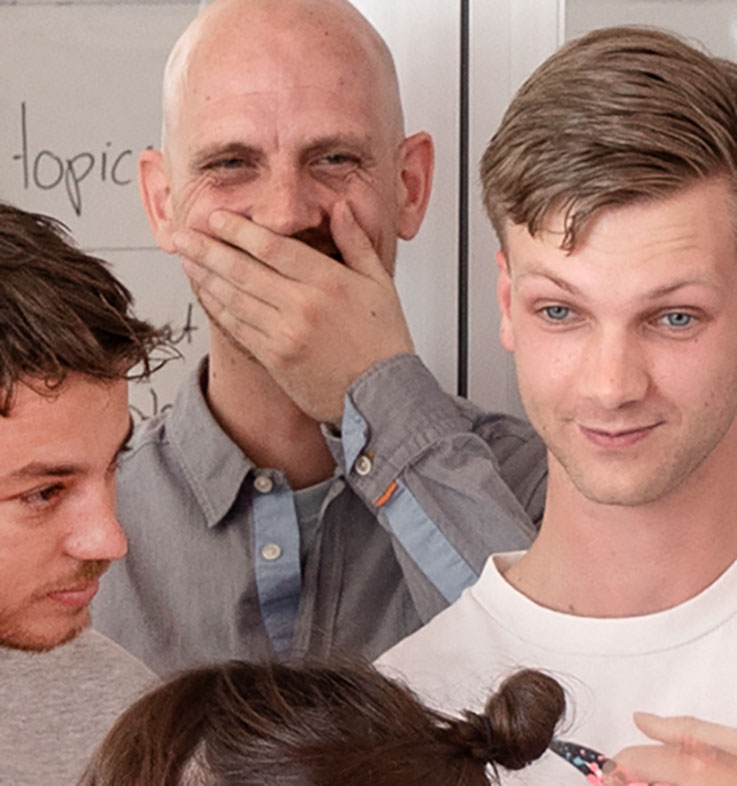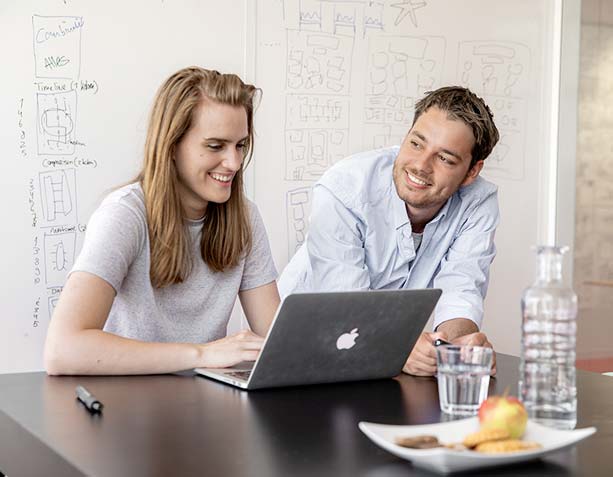 How does it feel to be a funk-e employee?
Can't get your message across?
Struggling to inform your audience in an engaging way? We're always happy to help! Just give us a call on +31 (0) 10 413 27 34 or fill in the contact form below.