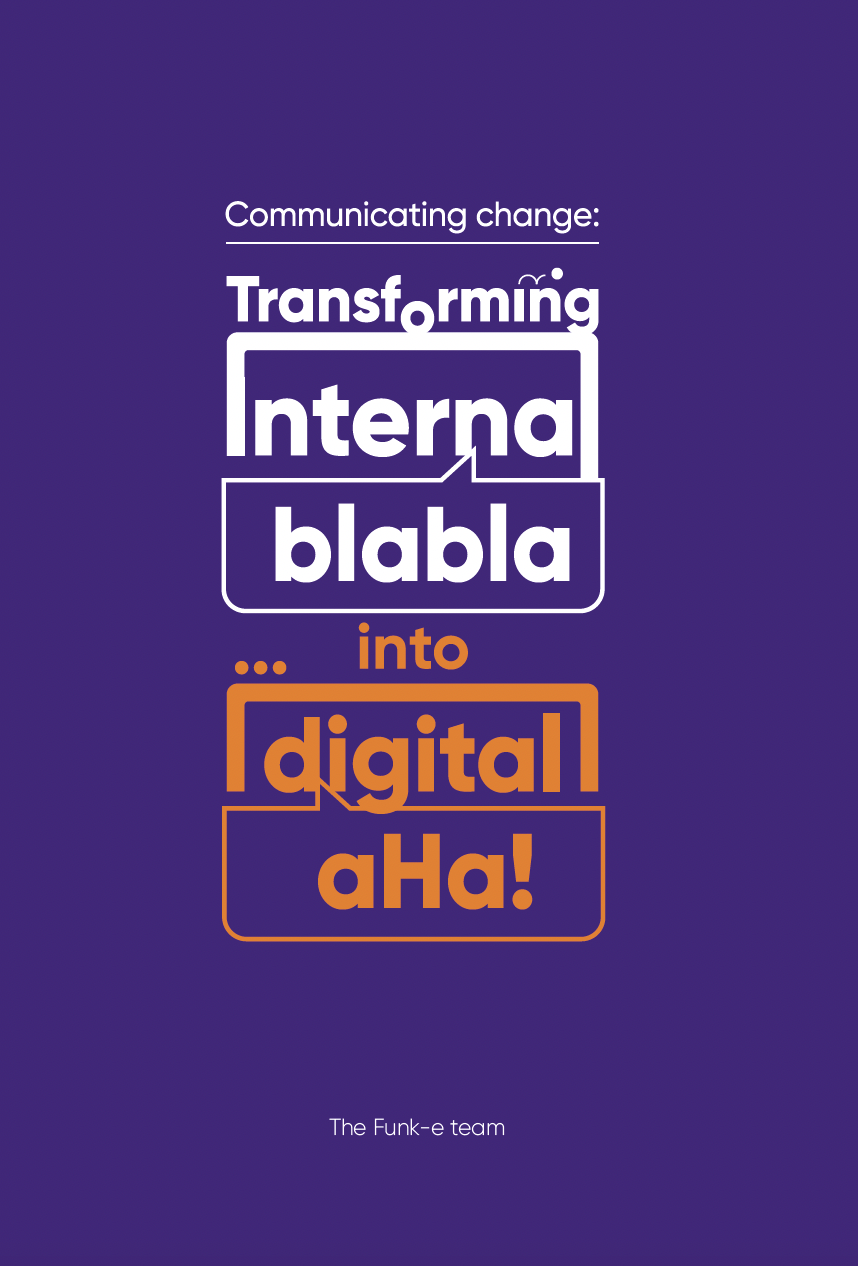 Communicating Change: Transforming Internal Blabla into Digital Aha!
In our constantly changing world, internal communication is becoming more and more important. Products and services need to change at the speed of light to compete in a market full of new hip competitors.
However, the internal organisation of companies is often the bottleneck for the speed of changes. Big strategies that stay rather vague don't really motivate employees to start building the future. And a one-size-fits-all internal communication approach will not get employees to do exactly what you need them to do to implement change efficiently and successfully.

It's time to transform internal blabla into clear and bite-sized information that makes your employees go from confusion to an aha-moment. That's why we share our experiences in the field of internal communication & change management in our book Communicating Change: Transforming Internal Blabla into Digital Aha.
Interested? Complete the form below to receive an email notification as soon as our ebook is available for download!
Meet ForWWard. Meet Jan.
To illustrate the theory we explain in our book, we came up with a fictional case study and their newly accquired internal communication manager Jan. With all the ideas, concepts and tools we are talking about, we thought a case might clear things up a little.
But as we value our clients' privacy, we couldn't use a real case study. Although our inspiration comes from real client cases, we didn't want to spill the tea about their internal communication issues. That's why Jan will be facing all kinds of internal communication challenges throughout our book.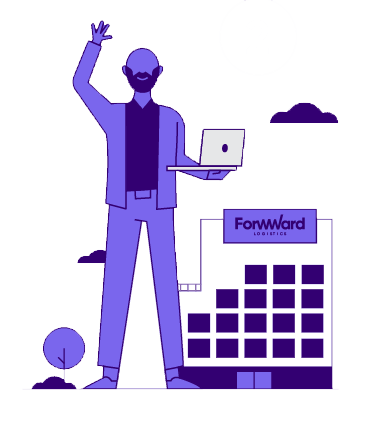 Waterschap Hollandse Delta
The Dutch organization WSHD was facing a communications challenge: With the implementation of the new Environment and Planning Act coming up in January 2022, WSHD needed to communicate the effects of the law clearly towards its employees
Read more